Recycle inkjet cartridges
WE NEED YOUR HELP! We are currently collecting empty INKJET CARTRIDGES. We send them off and receive a payment which is then helps us to support charities we choose. (Note: Mobile phones and EPSON ink cartridges are no longer recyclable)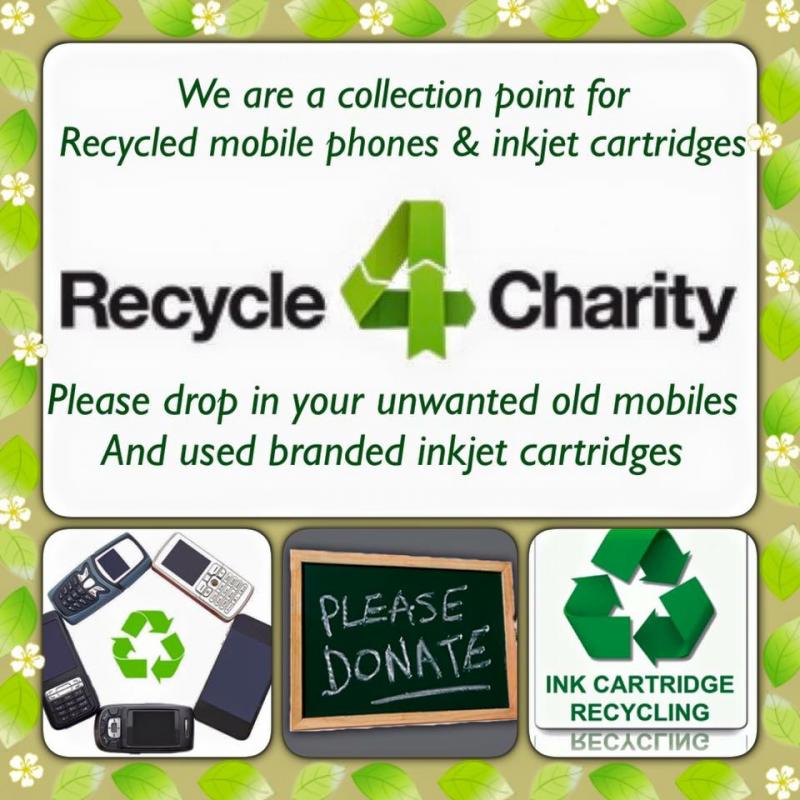 WE NEED YOUR HELP!
We are currently collecting empty INKJET CARTRIDGES. We send them off and receive a payment which is then donated to our charity "End Polio"
We would be very grateful if you could ask your families, friends, neighbours or business associates if they have any empty inkjet cartridges because we get £1 back for each one! (Main brands only, unfortunately we can't accept cartridges that are damaged or have been refilled. EPSON cartidges are no longer accepted)
It's money that is literally sitting in a drawer, or being thrown into the bin.
So, we are asking 2 things of you:
Start saving empty inkjet cartridges for us and message us when you have some empties ready to donate.
Please share this page to help us get the message out.
Remember ... don't throw away - donate today!
(note: Mobile phones are no longer viable for recycling)