Maggies Talk
Tue 27th September 2016 at 18.30 - 20.30
Tu Edwards will address us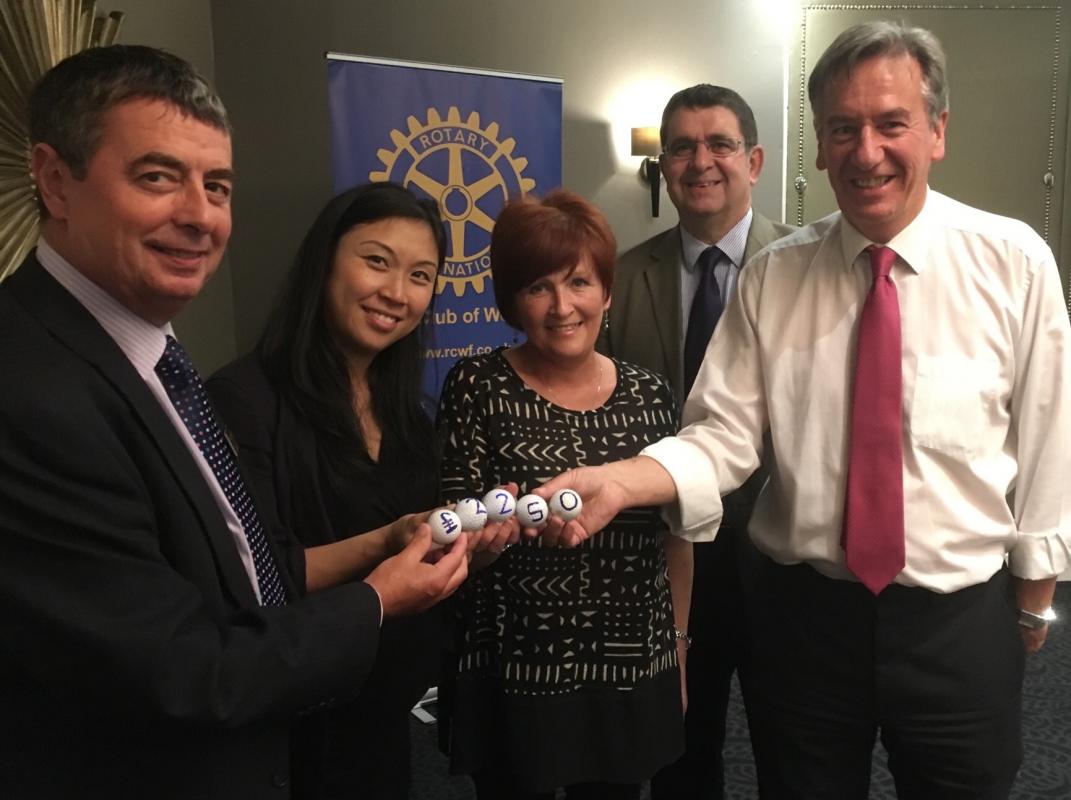 The picture shows from left to right George Primrose, Fundraising Convener, Tu Edwards, Alison Wood both from Maggie's, Neil Spriddle, Vice President of the Club and President Dave Riddell
Visitors to the Rotary Club of West Fife were Tu Edwards and Alison Wood from Maggie's Fife. The visit was to thank the club for its donation of £2250 raised at an AM-AM golf day held earlier this year at Forrester Park.
Tu gave 'heart felt thanks' for raising funds for the Cancer Care Centre in Kirkcaldy. Now almost ten years old Maggie's has welcomed over 55,000 visitors and gives practical and emotional support to people with a diagnosis, friends, families and colleagues.
Alison told her frank and frightening story from being diagnosed in December 2014 with a cancer in her throat, through radiotherapy, chemotherapy and the support she received from the caring, loving staff at Maggie's. Alison is thankful that her cancer was curable allowing her now to be a volunteer herself at the centre.