Throughout the year our Rotarians are taking part in all sorts of fundraising activities, so that when financial help is needed, we are there to do something about it. Here are just a few of the helping hands we have given recently .......
Trossachs Mobility
We were happy to be able to hand over a cheque to Callander's newest charity, Trossachs Mobility.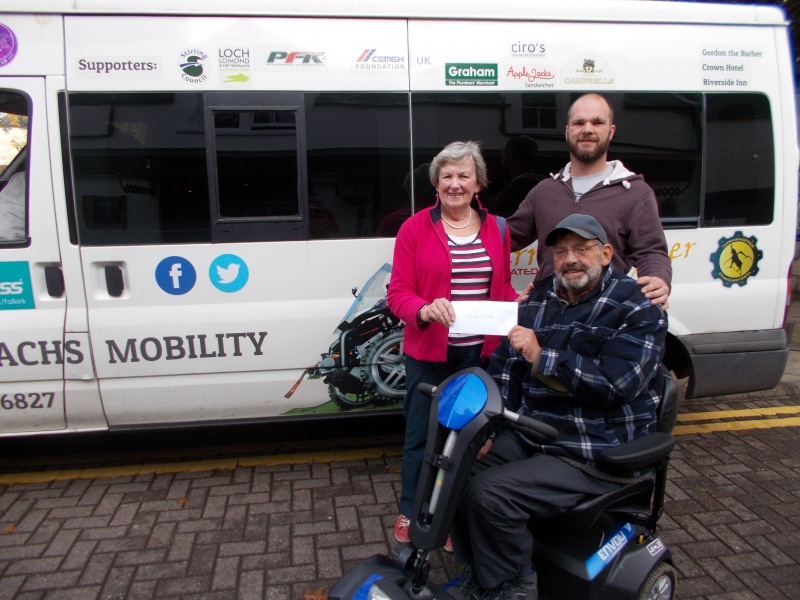 President Jen Shearer presenting the cheque to Wayne Johnston and Gordon, demonstrating one of the mobility vehicles
All-terrain vehicles are also available for hire to residents and visitors to the town, enabling people with mobility problems to get out and about, around the town and beyond, toenjoy the woodlands, hills and footpaths.
Mock Interviews at McLaren High School
In October this year, a number of our Rotarians will be joining other civic minded Callander citizens to help McLaren High School pupils to prepare for life after school. They will be working together to conduct mock interviews with pupils who will soon be leaving school and looking for work. This is the second year our members have participated in this and as well as getting a kick out of helping the younger generation, they have found the experience to be enlightening to them too.