Over the past three years Callander Rotary has been supporting Mary's Meals by sponsoring a school in Liberia. At present the Beh-Sao Primary School has a role of 246 pupils. As you may know, Mary's Meals provides nutritious food for the children, allowing them to receive an education otherwise denied them. The Charity's work is based entirely within the community, allowing local people to provide and cook the food necessary. 93% of the donation goes directly to the project.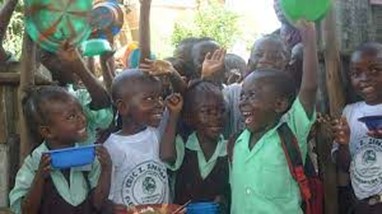 Liberia has suffered greatly, first from Ebola and now Covid, the misery increased by civil war. However Mary's Meals continues to operate, the meals being served in the children's homes.
Recently the actor Gerald Butler visited Liberia and went to a school very much like the Beh-Sao. His experience can be seen on Youtube and is to be recommended. (Simply google Gerald Butler Liberia and watch the official Mary's Meals video).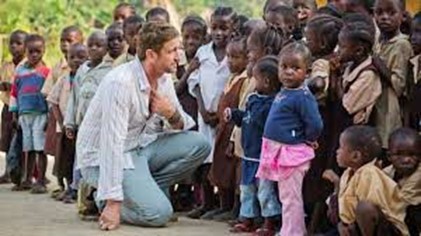 Callander Rotary's contribution to helping the poorest in the world may be small but it is good to know that, as a result, at least some children may be getting a chance of a better life.