The purple crocuses in full bloom in Garstang
The badge that demonstrates support for the Rotary campaign to eradicate polio is the purple crocus. They also add colour to early spring.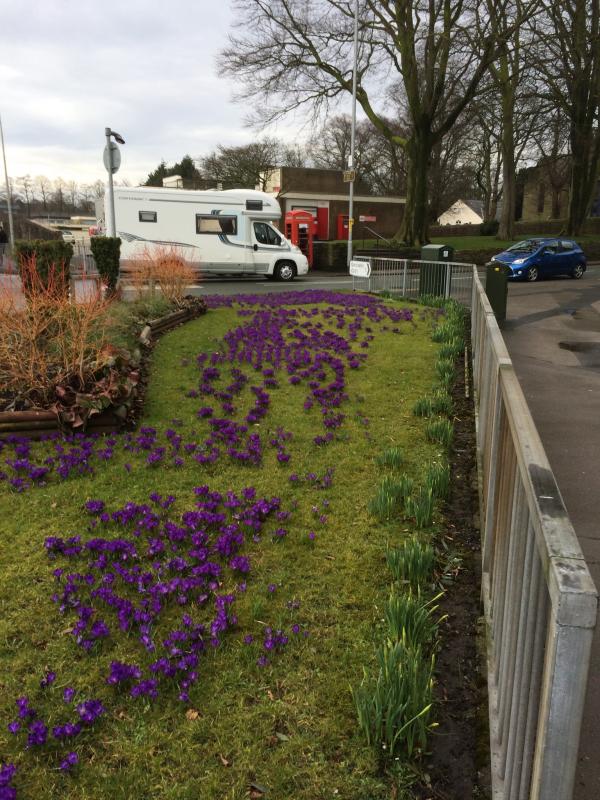 The purple colour was chosen because children in polio endemic countries have their pinkie finger stain purple to show they have been immunised.