Children of Courage Awards
Wed 4th April 2018 at 2.00 pm - Thu 26th April 2018 - 3.30 pm
The Children of Courage awards were introduced some 7 years ago, following the success of the Mansfield club. Over the last two years we have had the support & sponsorship from Cartwright King solicitors , John E Wright and many more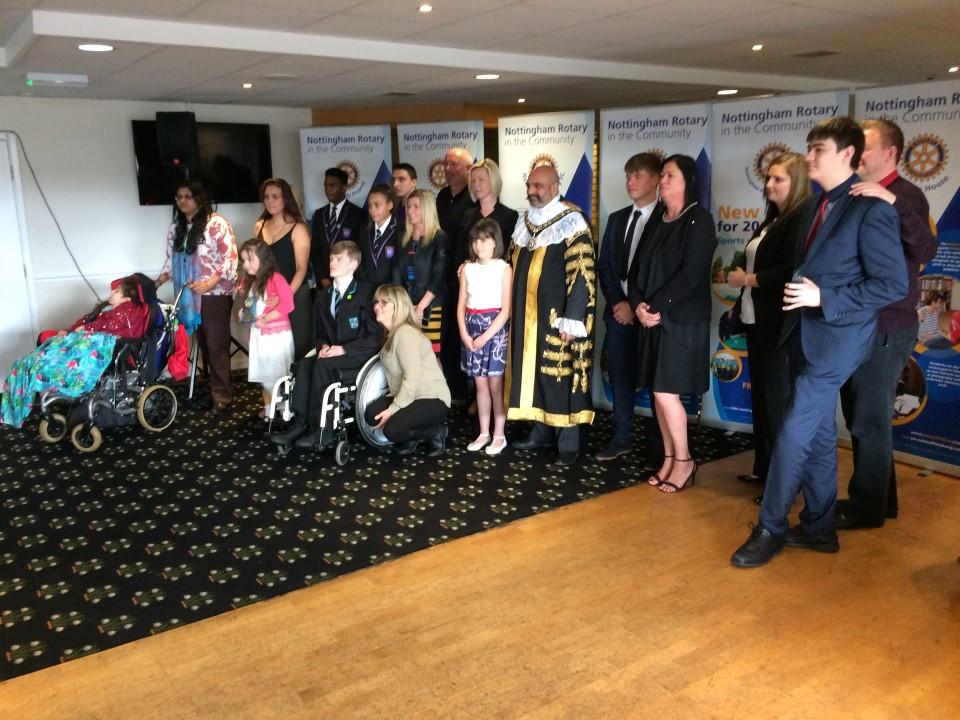 The Children of Courage awards were introduced some 7 years ago, following the success of the Mansfield club - our next award day is on April 4, 2019.
The Aim of the awards is to recognise local children from 3 years to 19 years of age showing any of the following: Courageous act, Selfless Acts of kindness, Children facing traumatic experiences, or even having to face extreme health problems and difficulties, Children who have to overcome their own fears or issues and turn themselves around.
Any child that has shown determination and overcome great odds,
Children who stand out from the crowd & have shown they deserve an award for something they did that made a difference to themselves or others around them.
This year will will be giving out 12 awards
The winners/ nominations are invited to a Special Awards Ceremony at the Nottingham Council House, their stories are told & the awards are presented by the Lord Mayor of Nottingham
The child can bring along two people, parents, guardians, family or friends.