Kimbolton Litter-Pick
The Environment Committee at work......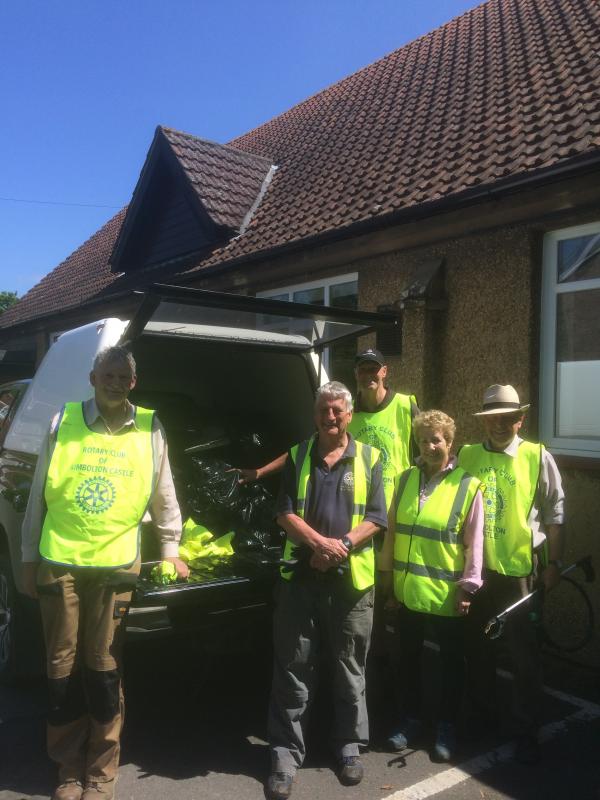 On Sunday 20th May. Arranged in conjunction with Kimbolton Parish Council initiated by Rosemary Lloyd. The grouo met up with a number of other volunteers from Kimbolton at the Mandeville Hall at 10:30am. Club members supporting the activity were:
Graham Peace, Geoffrey Lloyd, Neil Silby, Joel Weaver, Christine Searle, Stuart Silby and Phil Howard
Split in to teams of four mixing with the local volunteers and directed to our allotted areas, pickers concentrated on the main arteries leading out from the village. Starting the litter picking outside of the 30 mile an hour signs working away from the village up one side for 45 minutes and then turning back home and working the other side of the roads. Some teams were also concentrating on Pound lane and other areas within the village. The Pickers met back at the Mandeville Hall at noon with in excess of 25 bags collected which was an amazing result. The team working the Stow road found a huge role of Lino in the ditch which took some shifting but has now been recycled correctly.
Chris & Natalie Davies carried out a parallel exercise around the roads in Little Staughton.