Euroscola
Tue 18th June 2019 at 18.30 -
Kirsten Oag – Dollar Academy pupil - one of 29 Scottish Euroscola who attended European Parliament Strasbourg in January.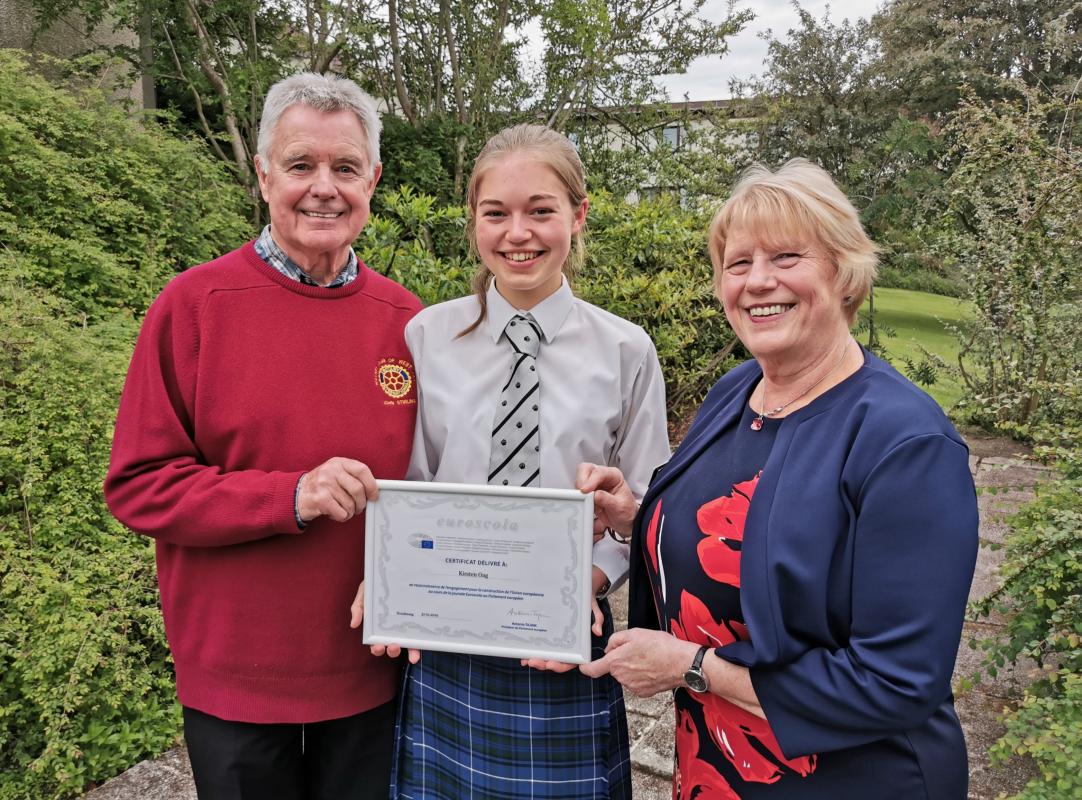 Kirsten Oag addressed the club this week, she was one of 29 Scottish Euroscola who attended European Parliament Strasbourg in January this year.
The programme involved conversing in a language other than your own. Kirsten who comes from Torryburn in West Fife, said that it was a well planned and well organised trip.
The first visit was to the Council of Europe - an independent organisation of 47 members, using 5 languages with real time interpretation, although the guide spoke seven languages! The Council of Europe was keen to highlight that they will be the UK's main link post Brexit.
Other activities included a treasure hunt that required the Euroscolas to barter in French, a street survey asking about Scottish stereotypes, asking whether English or French should be the universal language and opinions on Brexit. Kirsten was also delighted that she was able to comprehend the very individual Alsacian dialect.
On Euroscola Day the group visited the European Parliament where they had to cope with asking a question in French and the answer as a translation from German. Topics included youth unemployment, environmental and migration issues.
It was a great experience expressing different views with people from different countries. Kirsten said that it had been the best trip she had ever been on. It improved her ability to speak French, and discovered that you don't need to be fluent to be understood. She thanked the club for funding her trip and hoped that they would support another Euroscola candidate in 2020.
The club's Youth Activities Convenor Aileen North presented the Euroscola certificate to Kirsten who had attended Woodmill High School for her first and second year.