Planters for Whitchurch
Fri 31st May 2019 at 10.00 am - 11.00 am
Planters for Whitchurch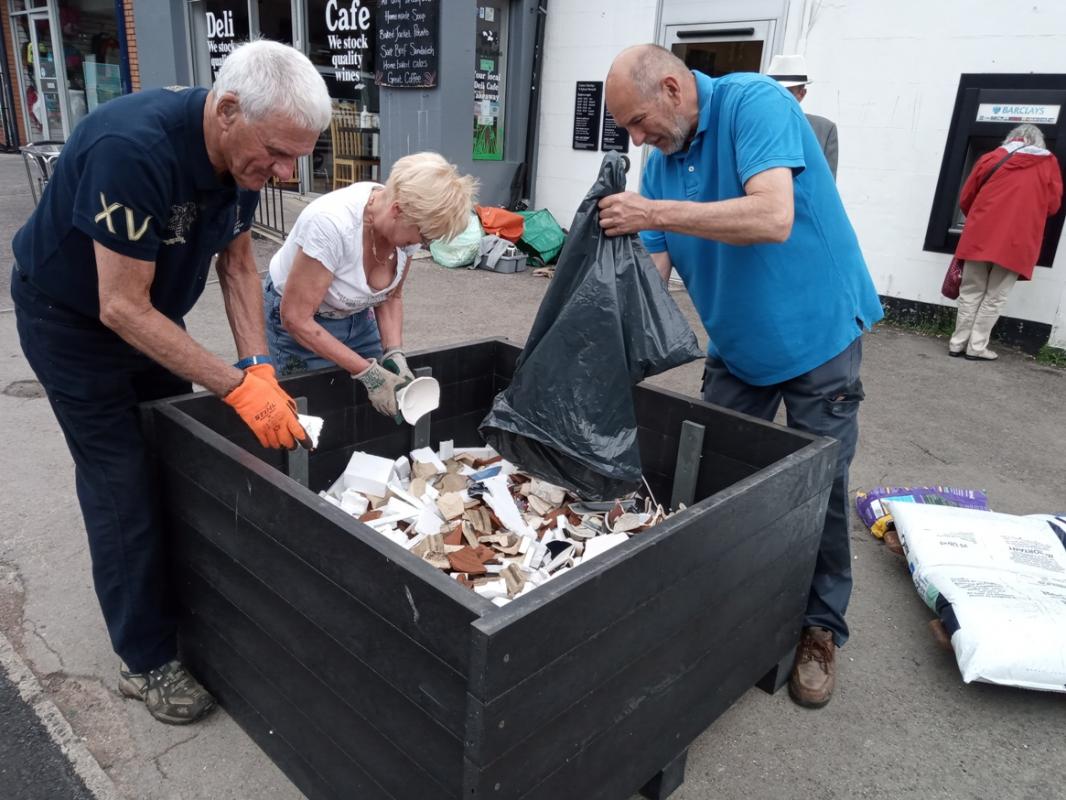 After a long wait, the planters for Whitchurch village which the club has agreed to look after were delivered by Cardiff Council. The first job was to put in plenty of drainage.
The team leader Steve is watering in the plants. Now we wait for them to come into flower.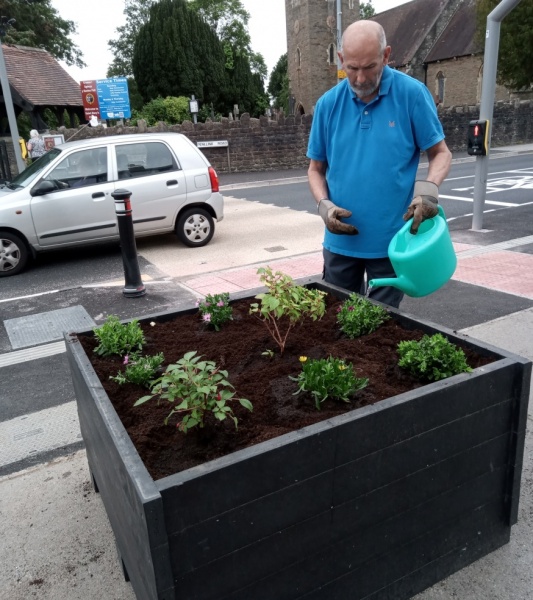 Wednesday 12 June was Rotary Kids Our Day.
Every year Rotary clubs across the country arrange a day out for kids in special needs. This year, as we have done in the past, we helped the RC of Cardiff Bay by providing goody bags. Cardiff Bay took kids from Riverbank school to the St Fagan's museum, and we were also able to help RC of Ebbw Vale. 140 bags were packed in all.
Wednesday 12 June
This morning we held our Club Assembly to set the club's plans for the new Rotary year which starts in July. Our Area Governor Brian Pippin joined us and we took advantage of his visit to hand over the plastic tops from plastic milk bottles that the club has been collecting, for delivery to Roydon Bottle Recycling in Blackwood. These bottle tops are a good source of pure unadulterated plastic. The payment of 15p per kilo goes to RC Henllys and on to Rotary's "End Polio Now" campaign, where, due to the generosity of the Bill and Melinda Gates Foundation who match all our donations 2:1, each kilo becomes worth 45p.