Rotary Clubs Raise Money for Porchlight
Mon 1st July 2019 at 10.03 - 11.03
Rotary St George's Day Dinner raises £1,275 for Porchlight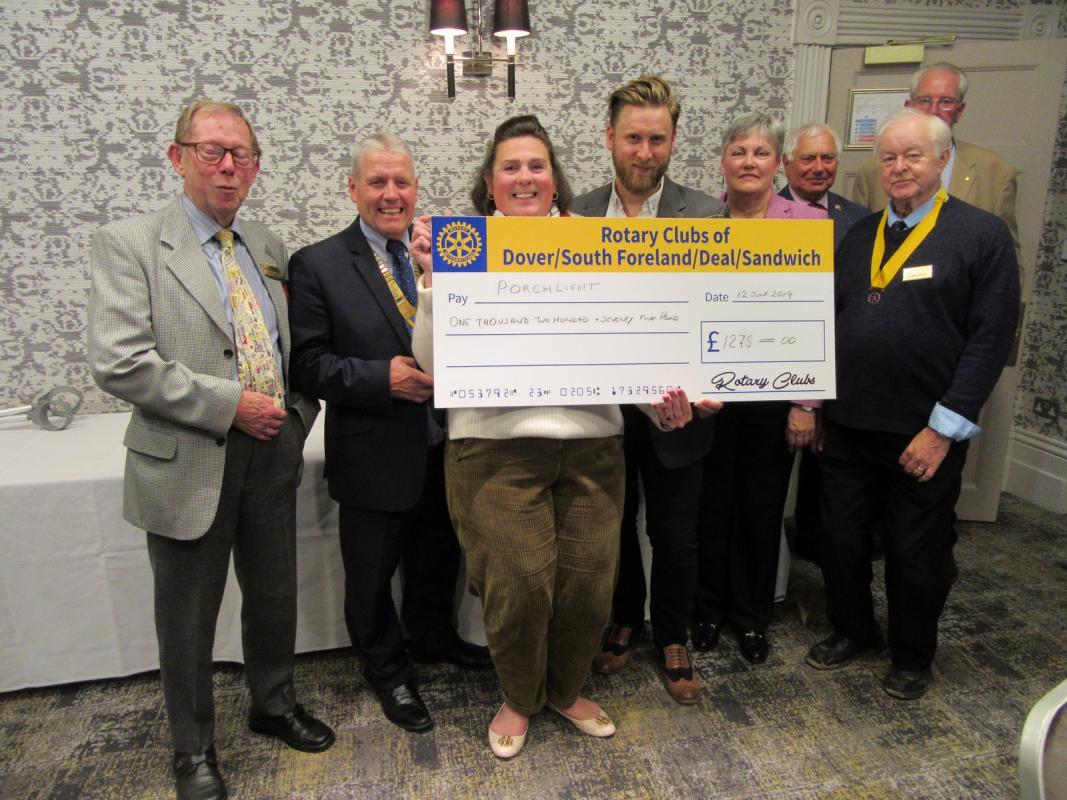 Rotary Clubs Raise Money for Porchlight
At the end of April the Rotary Clubs of Dover, Deal, Sandwich and South Foreland held their annual St George's Day Dinner in Dover Townhall and raised £1,275 for Porchlight, the charity supporting homeless and vulnerable people across Kent. Members of the four clubs met at the Marina Hotel recently to present the cheque to Nathan Tough of Porchlight.
Nathan spoke of the increase in people sleeping rough on the streets in the last decade and particularly in the last ten years when the number has doubled. Last year Porchlight supported 532 people in Dover, of whom 195 wereyoung people under the age of 21. Seventy nine percent of these people were helped to move off the streets into secure accommodation. Giving advice, building relationships, supporting people into employment and education, and improving physical and mental well being are all part of Porchlight's work with the vulnerable. The climate of austerity with cuts in funding and changes to the welfare system as well as the ineffectiveness of the new Homelessness Reduction Act, have exacerbated social problems that lead to homelessness.
Nathan was extremely grateful for the cheque which would help fund another outreach worker. It is the generosity of the general public and financial support from organisations such as Rotary that helps Porchlight to continue to combat the problem of homelessness and give a lifeline to those with nowhere else to turn.
The helpline is 0800 567 7699 or go to www.porchlight.org.uk/tell-us if you see someone sleeping rough or who needs help