Young Chef
Thu 21st November 2019 at 10.00 am - 1.00 pm
Young Chef at Whitchurch High School (lower school)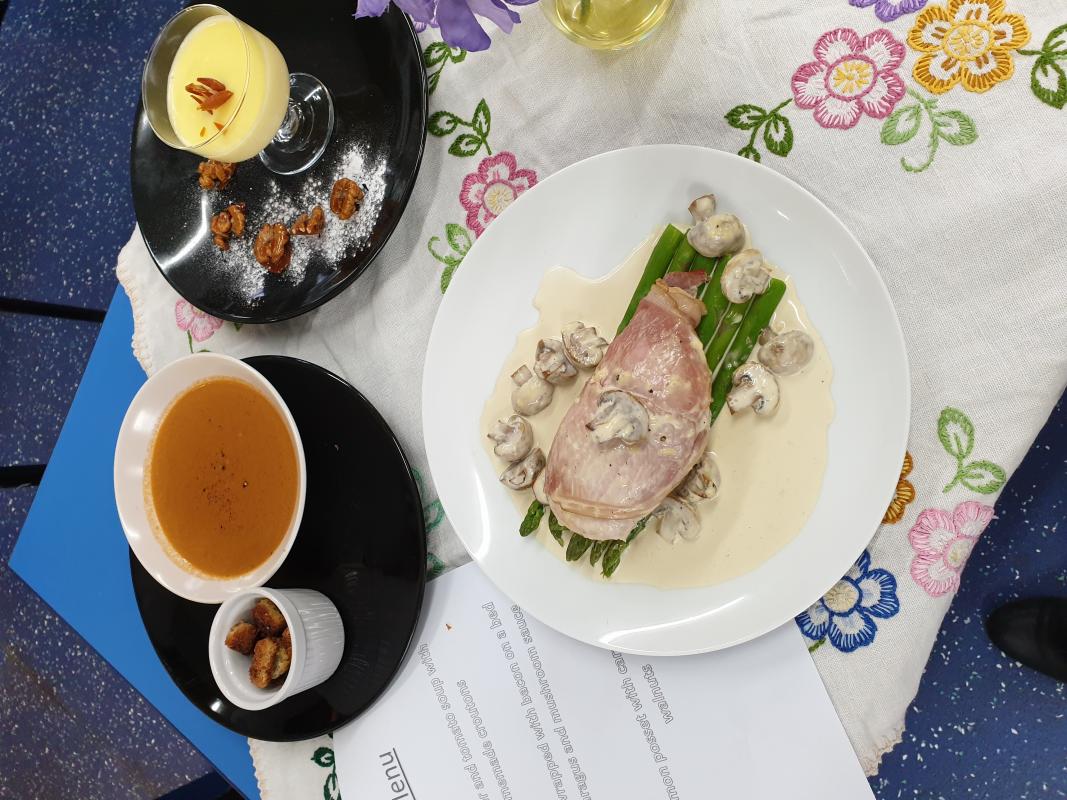 Whitchurch High School Pupils prepare Culinary Delights
The Rotary Young Chef competition was held at Whitchurch High School on the morning of the 21st November. Five pupils Ciatlin Twamley, Lazarus Nikolaou, Ben Brailey, Laila Souli and Lily-Anne Withers brought in healthy ingredients and prepared a three course meal for two for £20. Whilst the clock ticked away over a two hour period a wide range of dishes from all over the world were prepared.
The Judges and President from the Rotary Club of Cardiff Breakfast had an enjoyable morning tasting all the interesting dishes prepared. The standard was high and the judges had quite a challenge choosing a winner who was Lily-Anne Withers, the runner up was Lazarus Nikolaou with only one mark between them
All competitors can be extremely proud of their achievements. A special thank you to their teacher Mrs Sarah Smith, who advised and encouraged them during the preparation for this competition and to Whitchurch High School for hosting the event.