Presentation to Llamau
Wed 23rd October 2019 at 10.30 am - 12.30 pm
Presentation to Llamau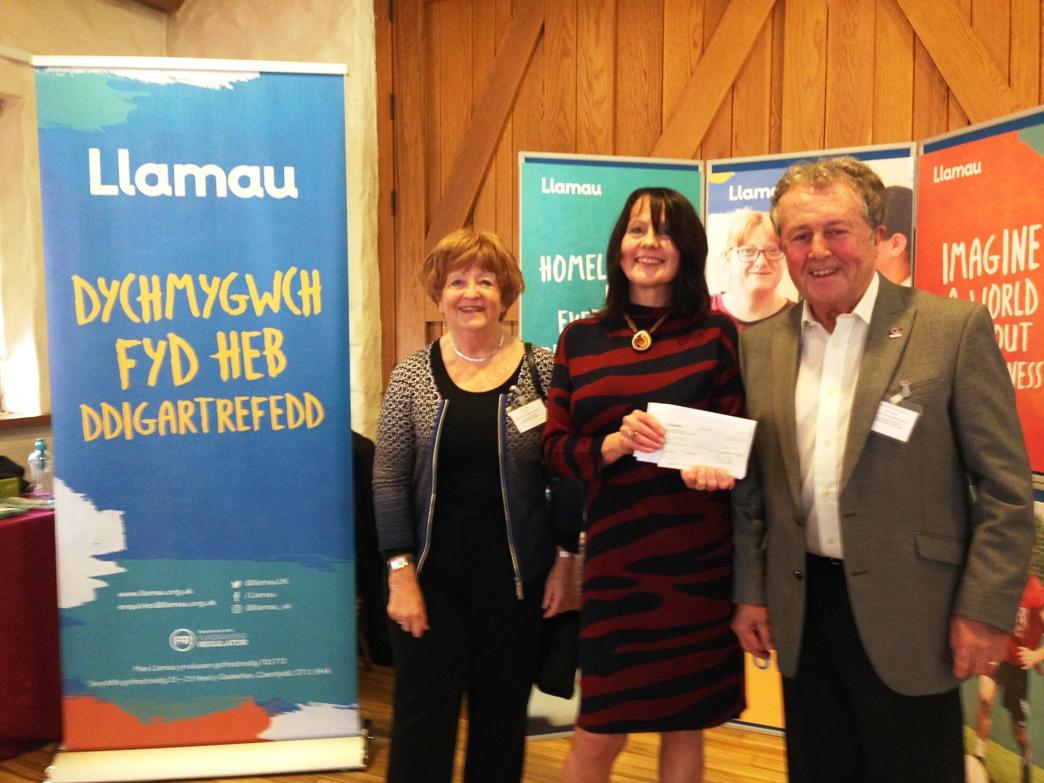 Llamau was selected as this years main Presidents charity.
Lamau has become the leading homelessness charity in Wales for young people & vulnerable wpmen. It is focussed on supporting people to prevent homelessness before it happens. Ultimately Llamau aims to see an end to youth homelessness & homelessness for vulnerable women in Wales.
During the last year they supported 10,621 young people,women & children.
Mary & Richard attended Llamau's inspirational annual Impact Event at Llancaiach Fawr Manor Trelewis and on behalf of the club presented a cheque for £1000 to Chief Executive Frances Beecher.