Our Twice Monthly Meeting with Rtn George English
Sun 3rd May 2020 at 20.00 - 21.00
George was speaking to us on Sunday 3rd May about The 400th Anniversary of the Mayflower. The Pilgrims and the Scottish Connection. A video of his presentation is available to view for those who were unable to attend. See Details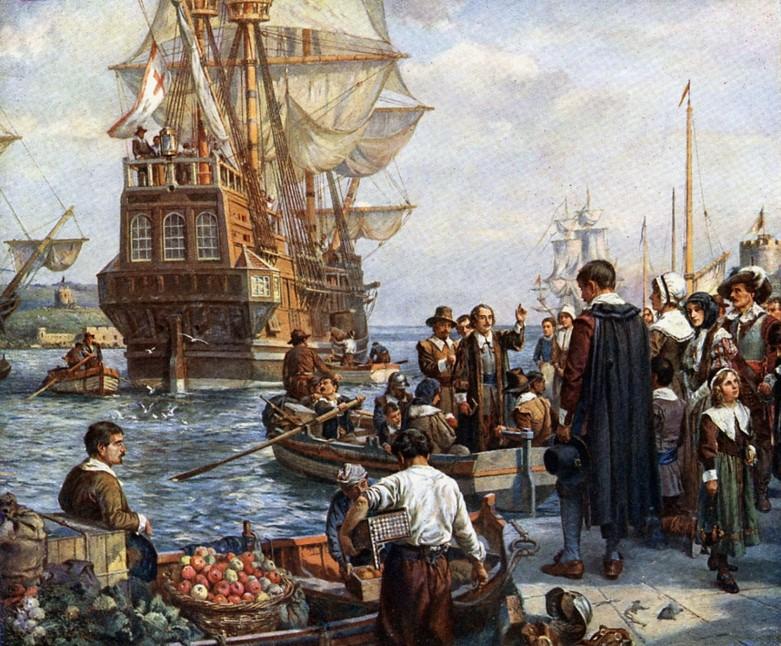 This should be of particular interest to our American friends.
It's a very current topic, and both Italy and France play a part.
2020 is the 400th Anniversary of the historic voyage of the Mayflower to the New World. George English of Kilmarnock Rotary's talk covers the events during the Reformation which led to the Pilgrims leaving for the New World; and affected Scotland. He describes the voyage itself and the early years in New England. Also the impact the Mayflower has had on Western civilisation since, such as the successful colonisation of America, and the Act of Union between Scotland and England/Wales.
George is a professional genealogist and Director of Research Through People. He has many years of experience of history/family history research in Scotland, UK and other parts of the world. He has spoken at national conferences and published genealogical works in UK, Europe and USA.
A video of George's presentation has now been uploaded for those who weren't able to attend. To watch click HERE