The cycling group within the club, visited all members at their homes on 28th of June 2020 to ask for a donation.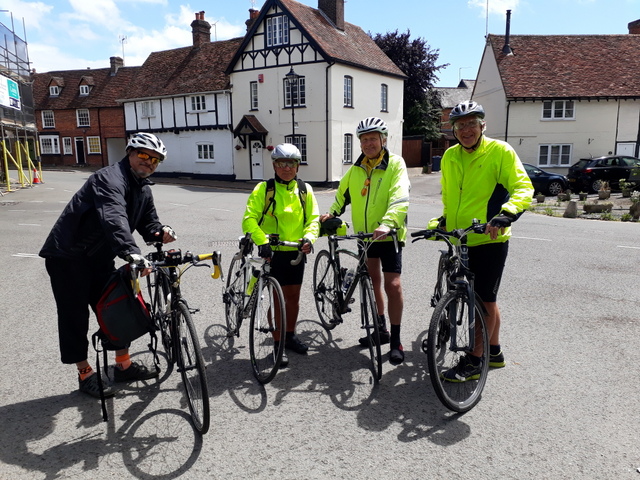 Graeme Card, Trevor Giles, Hugh Poulton and David Troup in two groups visited RCPR Rotarians to ask them to donate a banknote in a sealed unmarked envelope for the Charity Account dedicated to local needs.
Trevor and David cycled to Stone, Thame, Chinnor, Bledlow, Owlswick, Longwick, South of Risborough , Loosley Row and Lacey Green. They then cycled to Speen to meet......
Graeme and Hugh who cycled to High Wycombe, Hughenden Valley, Naphill, North Dean, and Speen.
The four lunched in Speen (Bacon Butties) before cycling to Lt Kimble, Askett, Whiteleaf, Monks Risborough and finally the remaining members in Princes Risborough.
They met Al Bowyer (Club Treasurer) and Roy Page(Club President) in Risborough and hand over the envelopes.
This initiative raised over £800.