Young Carers Report 2019/2020
Paul and Jill Johnson


It has been a difficult year end due to the Club having to move venue with The Pavillion being refurbished and just as we were to move back the club had to close due to Covid 19. The Interact and Rotakids and Roteract Chairs will serve another year as they have not been able to fulfill all of their planned activities.

Listed below are some of the highlights of the year and I am pleased to present to you a report from some Young Carers of their Lockdown Experiences so far. Once again Young Carers have had a very busy year. The Trip to Oakwood was memorable once again, it's fabulous to see both Youth Workers and Young Carers letting their hair down and enjoying the day together.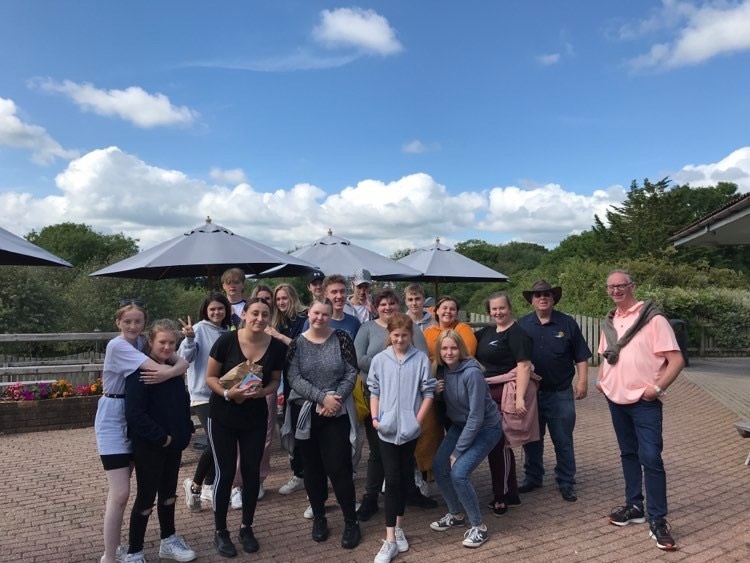 The trip to Saundersfoot beach was not as hot and sunny as last year but games on the sand and the obligatory dipping toes in the water was fun for all. I believe a shark was found too!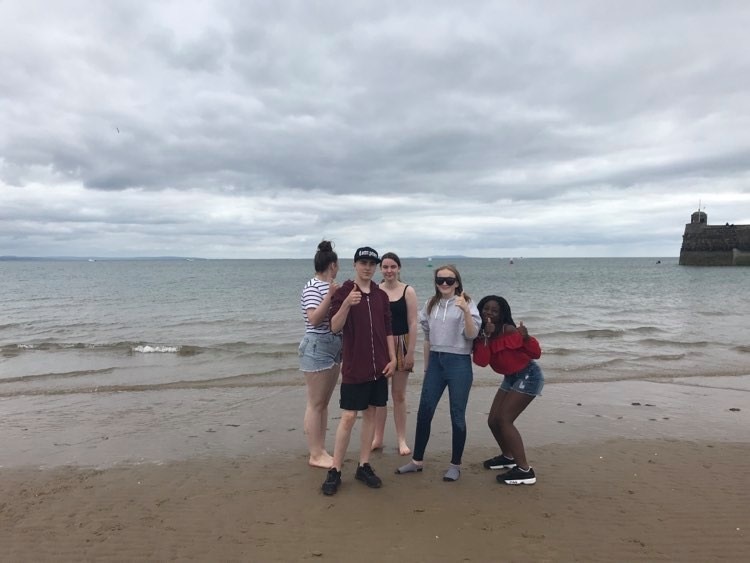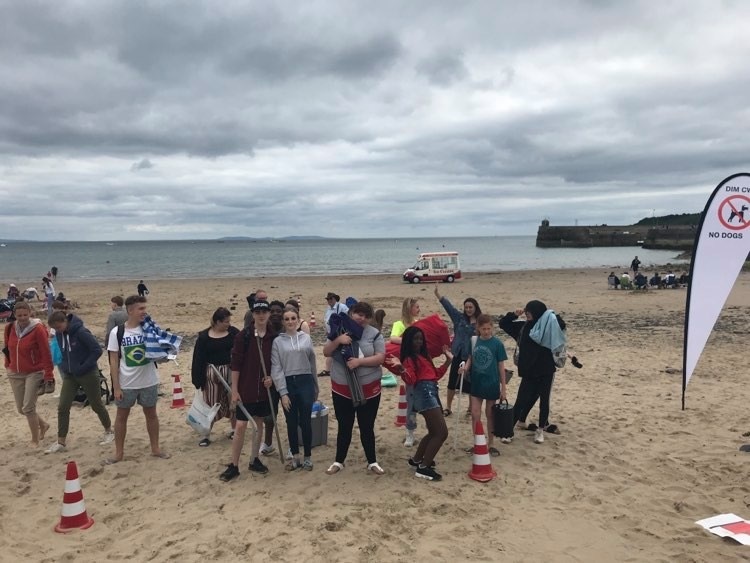 During the school holidays Duke of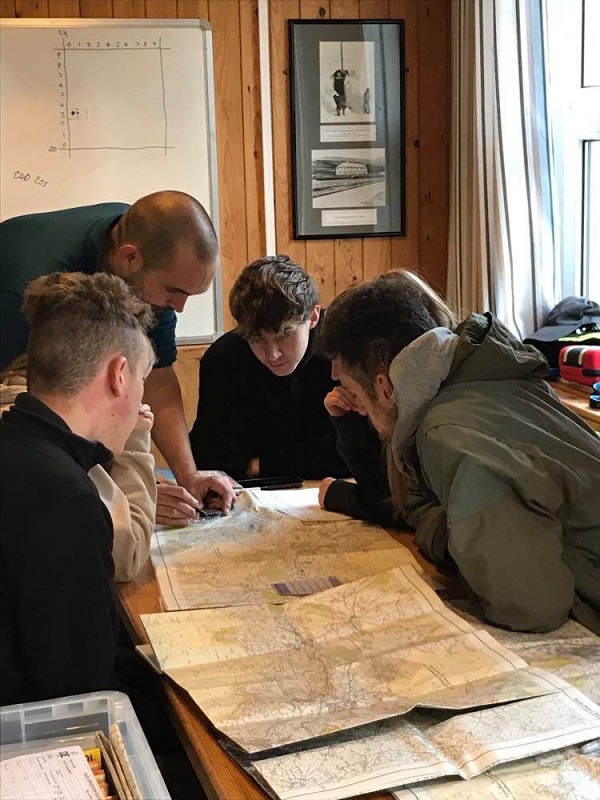 Edinburgh students studied hard and the firstgroup went up to Storey Arms for their Expedition. Jill and Paul provided transportation and stayed for a couple of photographs before leaving them to set off inthe pouring rain! I'm very pleased to report they all made it back to be collected a few days later having achieved their goal.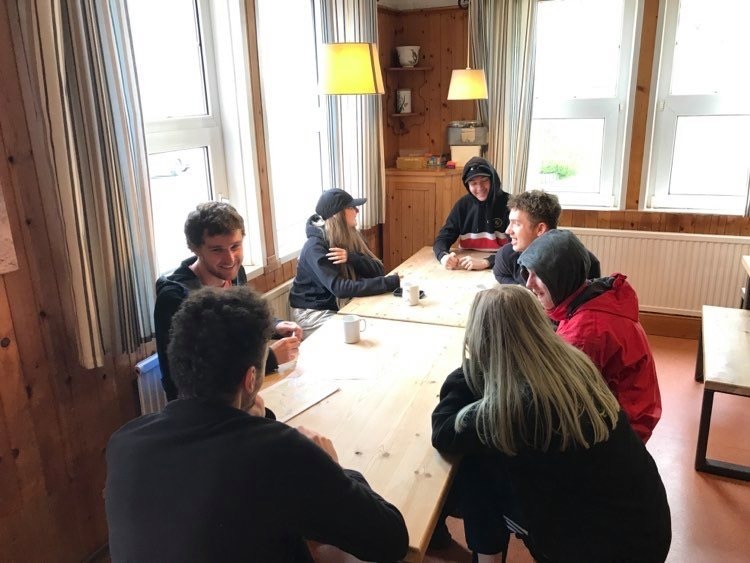 RYLA 2019 was successful with 3 Young Carers attending. Once again they enjoyed the week, making new friends and being able to talk about why they are Young Carers to new peers was rewarding for all three this year. As usual they were nervous heading up but excited and exhausted on the way home.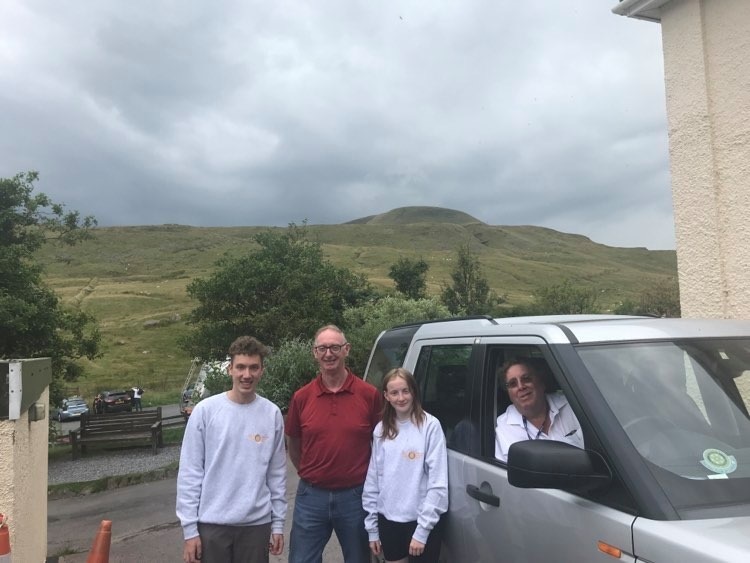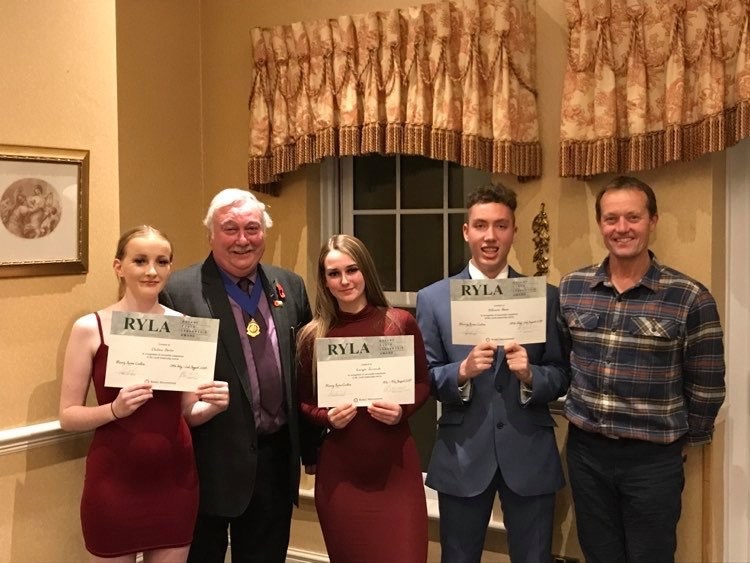 We have spent a lot of time visiting other places this year. Swimming was a favourite and because the club was homeless for a few weeks in the new school year, other trips were also organised including to St Fagans for their bread. Jim Price wouldn't let the Young Carers down so when we couldn't have a venue for the Christmas last Club event we found we were on a mystery tour. Not quite a mystery but a fabulous guided tour of Cardiff Castle followed by a snack in the cafe afterwards. A new PS4 machine plus games, extra controllers and a screen TV was purchased for the Young Carers to use as in the temporary club location there were not many activities. There was fierce competition amongst the young people and some surprising favourite games! Not that these Rotarians understand any of them!! The new temporary club was finally arranged at the Powerhouse where despite the lack of computers the Young Carers continued to enjoy an hour Gym session, snooker and of course their cookery! Pizzas and burgers, all homemade by Young Carers are still the favourites but pasta bake, cakes and biscuits are newcomers and now well received! It helps that one Young Carer, Tegan, is doing a hospitality course so has many recipes to get the youngsters to try. It's wonderful to see how the leaders have emerged this year, being voted into volunteer positions by their peers. As usual and right up until lockdown Past Rotarian and Paul Harris Fellow Jim Price has given up hours each Saturday to collect the mini bus and drive to collect Young Carers and drop them home after club. Sometimes very long journeys whilst we were away from a club setting. Most days starting at about 6.30am and not returning until 6pm. Paul and Jill drive up from Somerset each Saturday morning, leaving at 6.45am arriving at 8.45am for the first collection and getting home at about 4.30pm.
Young Carers missed out on their Storey Arms Trip!
26 Young Carers from Cardiff and Vale were booked in to attend a Mini RYLA long weekend at Storey Arms. This year we were due to attend on Thursday May 7th and return on Sunday 10th May. This extra time was vital to ensure the three Young Carers doing their Duke of Edinburgh Silver Expedition could start on Thursday then return in time to join the rest of the group on Sunday. Sadly this has been postponed. I've left in some of last year's photographs as I know how much you all appreciate looking at the activities!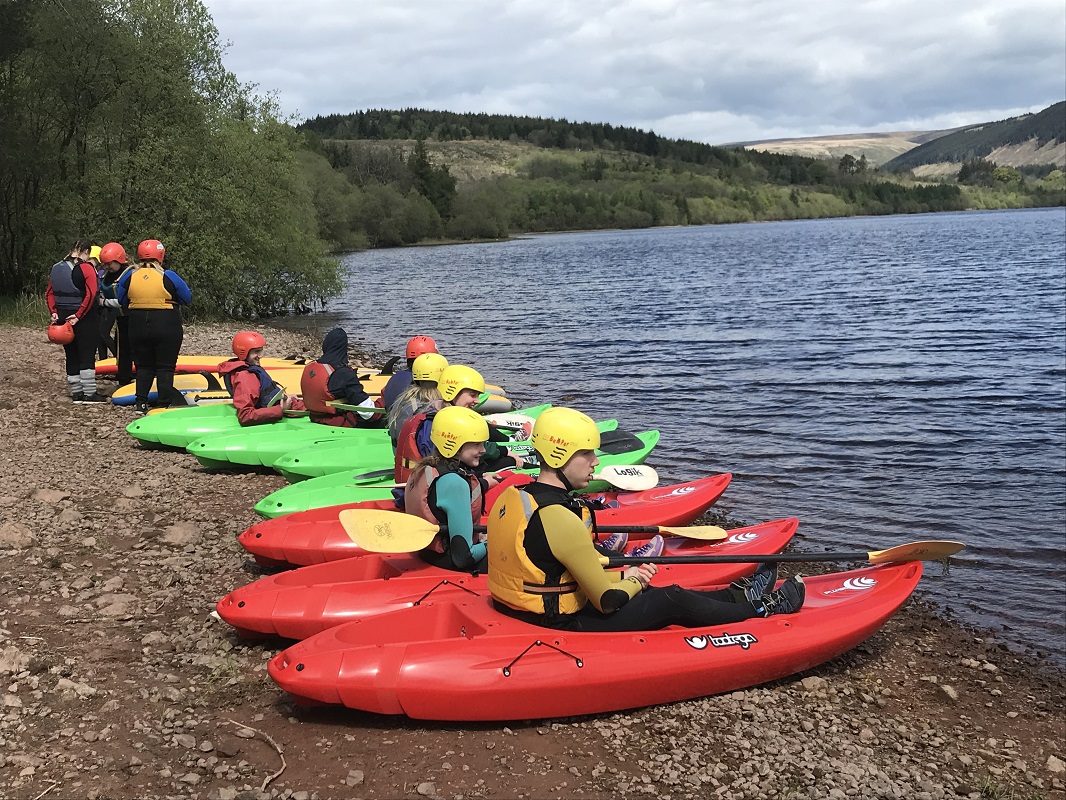 Transport, for Young Carers, a 17 seater bus and two cars and supervision was to have been provided by Rotarians Paul Johnson and Jill Johnson with Jim Price driving the bus and leading the trip as an experienced Cardiff Youth Worker.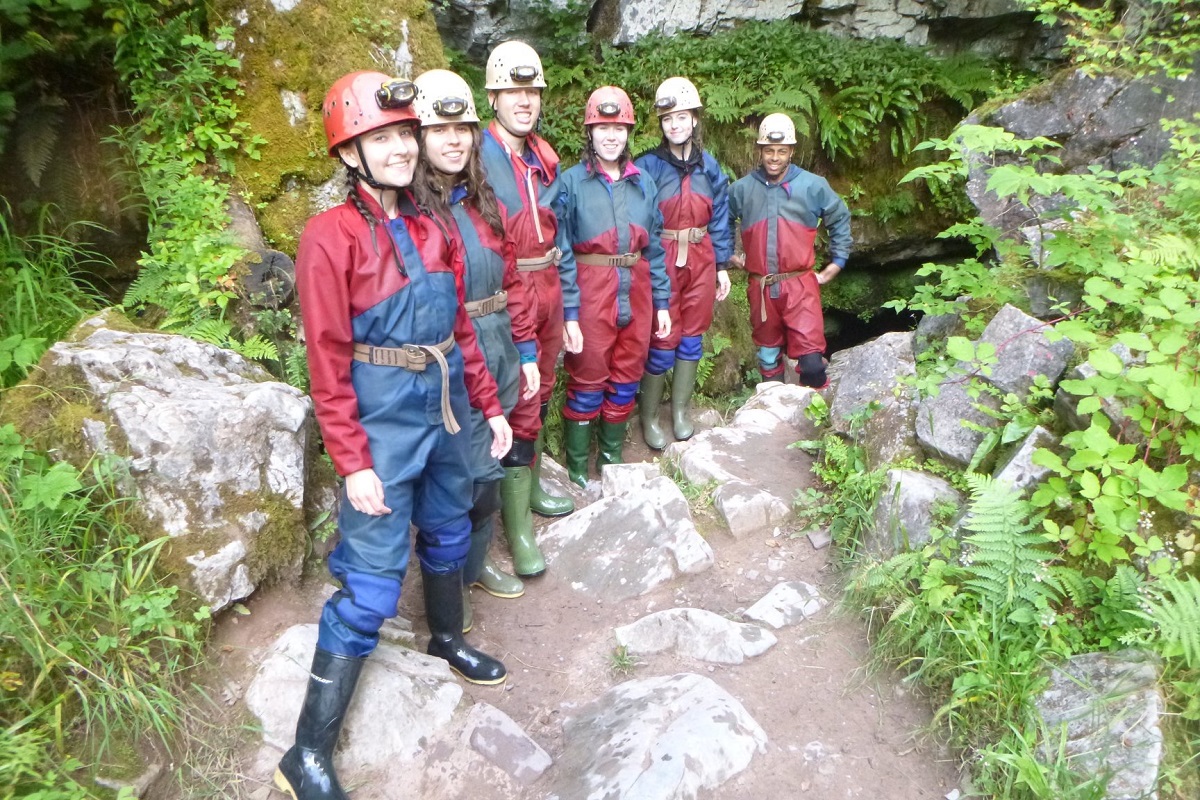 Sadly all three of us fall into the Government vulnerable category with Jill receiving a letter instructing her to "shield" so Paul and Jill had to stop transport provision the week before the

Government lockdown.
Most of the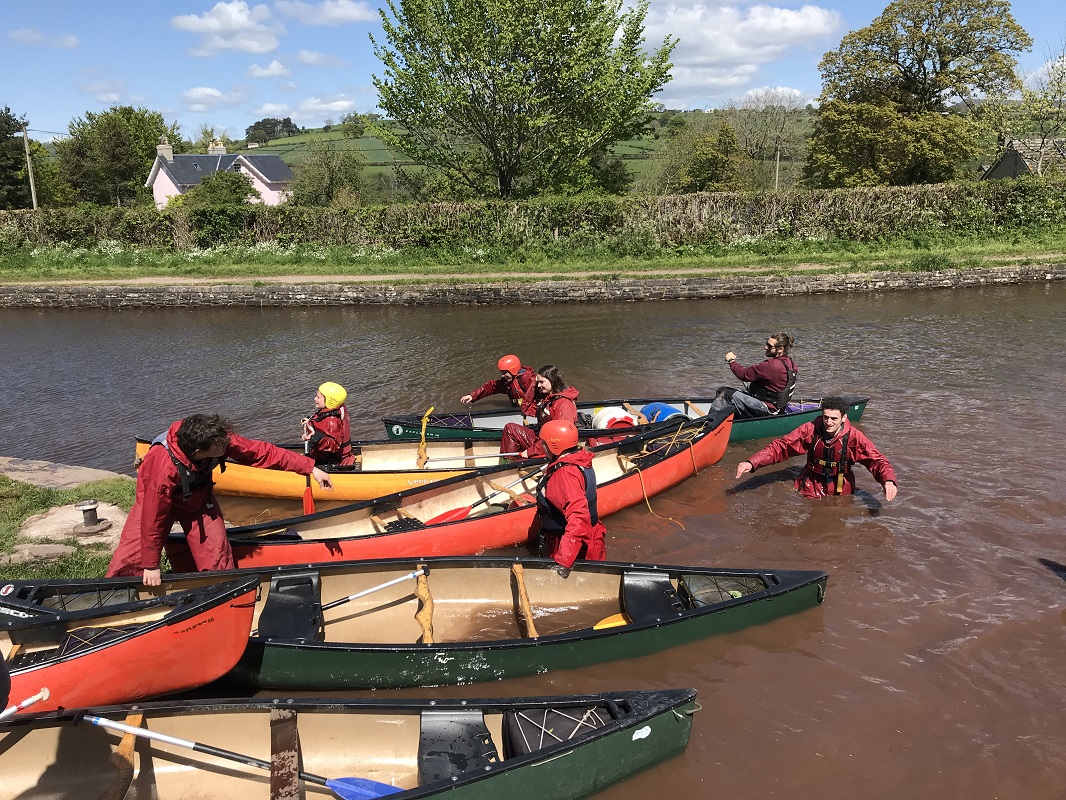 Young Carers have been full time Carers throughout lockdown and are still caring as
their loved ones are shielding.
Most will remember Alex Skuse, he moved out of home to stay with his uncle as he was working
for a few weeks before the shop fully closed. During lockdown he has been supporting his family,
doing all the shopping and providing mental health support to his Younger brother McKenzie who
is caring for his Mum and Grampy.
Another Young Carer, Tegan, has been using technology to keep most of the Young Carers
supporting each other, regular group chat sessions have been invaluable.
This, together with the one to one phone support from the YMCA has been the only help for
Young People through this whole lockdown.

I have spoken with Rotarian Loretta Dowers who is hoping to be Youth Lead next year as I would like to see if together we could arrange an art competition with prizes and a category specifically for Young Carers. We were thinking of using "My Lockdown" as the subject giving Young Carers a way to express themselves and demonstrate what they are going through. A use of the Young Carers budget would be required as not many Young Carers have Art materials at home and most will not be back at school for some time. We have no idea when club will start again, it will be some time before we can safely transport Young Carers and given most are caring for very vulnerable family we need to wait for Cardiff Council to give appropriate advice and approval.
Jill and Paul will be locked down for some time to come, especially with Jill's underlying health conditions but we will keep everyone informed. At this time whilst we are locked down it's worth recounting that when the club first started there was scepticism about the children getting up on a Saturday morning. People felt they may stay in bed! Nothing is further from reality, these Young Carers work all week and this Saturday morning is so important to them. Not just for the peer to peer support but they all learn and grow. Members will I'm certain recall Jessica Whelan who went to RYLA last year. Jess is now nursing children, learning her nursing skills and working on wards, we are so proud of what she has achieved.
Alex Skuse holds down a full time responsible job, being sent to different stores all over Wales.
Tia Sanchez, on many occasions has sung for our Presidents at the events the club has held, is now singing publicly and her music is on social media, surely a star of the future. These young people have achieved so much and we are really pleased to have been able to a part of their lives.
Rotarians Paul Johnson BEM PHF and Jill Johnson OBE PHF
Thanks to Cardiff Council and Jim Price PHF without whom the club could not run.