Things you can get involved with...
Here's a glimpse of what we do...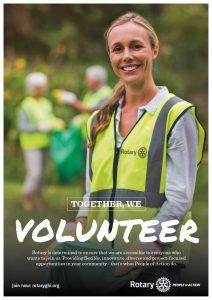 We organise communtiy events to raise money to help those with needs. Here are some examples:
Spirit of Hitchin Gin Festival
Hitchin Wine and Food Festival
Hitchin Hard Half Marathon
Bric-a-brac, cakes, food sales
Social events small and large
Some of the local charities we have helped:
Stand By Me

Hitchin Samaritans
Tilehouse Counselling
Cancer HairCare
Growing People
Buzzworks
Hitchin Food Partnership
In response to the Covid crisis we have established a last-resort emergency fund to help families in significant distress. Families must be referred to the fund by a professional 3rd party. If you would like to donate to this fund please contact us.
Rotary is an international organisation and has its own charity called Rotary Foundatoin which helps us do charitable projects in other countries
Haiti - clean water production for 2 villages
There's a lot more we can tell you. We are people of action and like to put something back and get things done.