Rotary Clubs in Southern Wales have projects in their communities where they will collect laptops repurpose them and give them to a local school for use by disadvantaged pupils to access learning from home. If you have a laptop that you would like to donate please contact a club in your locality from the list below.
Laptops most suitable are working and undamaged with a power supply (power supply can be provided if needed). The Laptop should be capable of running Windows Vista or newer operating system (usually find this on a sticker on the bottom). More technically any 64bit processor should work with a minimum of 2Gb memory.
The procedure most commonly used is where the disc drive is removed and either destroyed physically or returned to the donor, so there is no issue with regards to data security. A new SSD drive is installed and ChromeOS is installed on the new drive turning the Laptop into a Chromebook equivalent that is able to access tools and all learning online. Any difference to this will be highlighted on the individual link below.
NB* Some carers are in the same position having to access online resources without access to technology.
Laptop Project Location Links
Newport Uskmouth project originators

---
Swansea Rotary Partnership Laptops4HomeLearning Project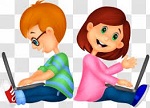 Covering Swansea and District.

Contact:
Click here
---
Haverfordwest Rotary together with Soroptimists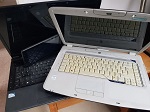 in conjunction with Pembrokeshire County Council
Haverfordwest and District
Club strategy for Repurposing, ask for details on contact.
Contact: Roger Howells on 01437 760708
---
Rotary Aberystwyth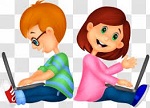 Aberystwyth and District
Club Strategy for Repurposing,
Link Here
Contact: email abergarth@gmail.com
---
Cowbridge Rotary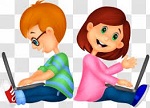 Contact:
Click here
---
Brynmawr Rotary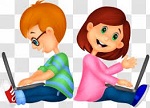 The "Stronger Together" project provides repurposed laptops for those in need. We welcome donations of your unused laptops or financial donations to repurpose those donated.
To collaborate with our project or seek assistance

Contact: email: Contact@brynmawrrotary.co.uk
---
Any club that would like to be included should contact Ian Hughes or Bob Wilson for inclusion and/or technical support.; The project originators Rotary Newport Uskmouth for any organisational, administration or documentation support.