Rotary mobilises volunteers
Tue 2nd February 2021 at 5.37 pm - Sat 31st July 2021 - 7.37 pm
Robin Dodridge coordinates the recruitment of volunteers to help at vaccination centres in East Kent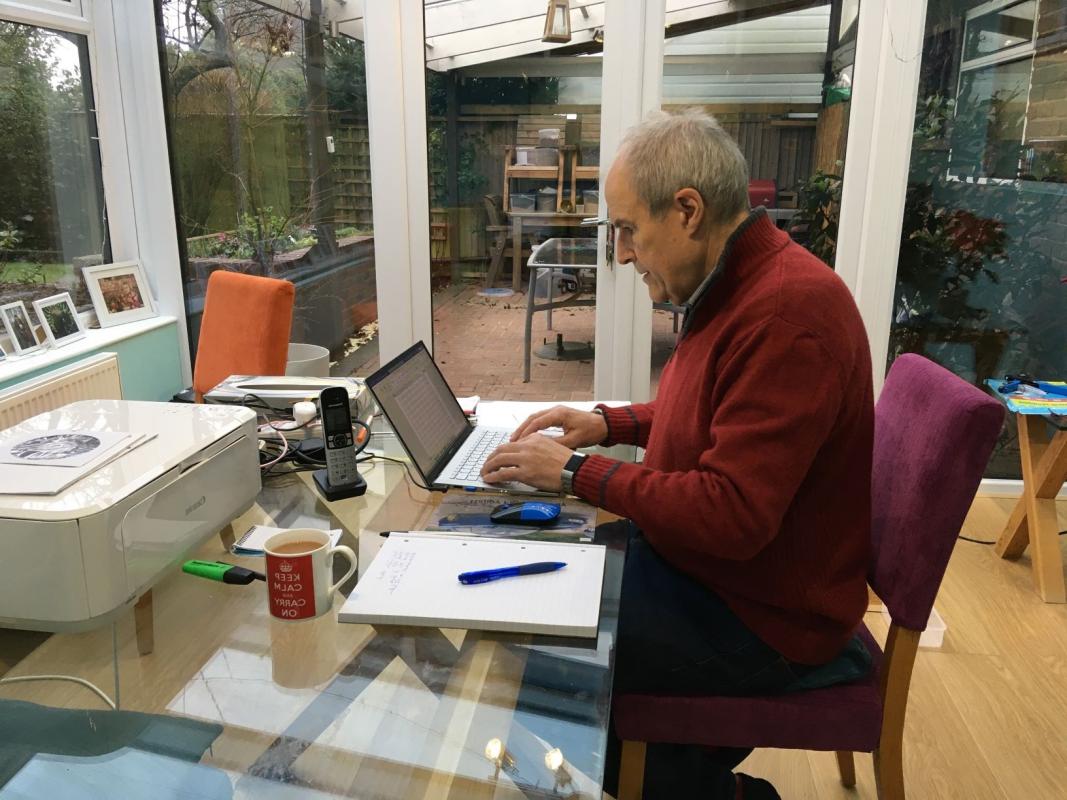 Rotary Mobilises Volunteers: Report 1
A year ago Covid 19 was hardly on our radar. No one would have believed that there would now be over 100,000 deaths in the UK as a result of the pandemic, that hospitals would be at breaking point caring for patients suffering from the effects of Covid 19, that schools would be closed to the majority of pupils, that no hospitality venues would be open and that so many people would have become unemployed. Back then we had little idea of how long it would take to produce vaccines to combat the disease.
Fortunately our Government had the foresight to order millions of doses of a number of the vaccines being developed last year and so our national programme to vaccinate a high percentage of the population is now well underway with over 9 million people already vaccinated. The aim to vaccinate the over 70s and most vulnerable members of our society by mid-February is likely to be achieved. There will inevitably be difficulties with the supply of vaccines at times and with controlling the mutations of the virus, but our rapidly expanding vaccination programme provides us all with hope for the future.
The work of our NHS in setting up vaccination centres throughout the UK from late December until now, with still more to come, is amazing. Some centres have been set up by GP surgeries and local pharmacies working with local Care Commissioning Groups while others are set up by Community Healthcare Trusts. The can-do attitude and partnership working with local councils and other organisations has been important to rolling out the programme so quickly. The sense of working together for a common purpose and being respectful, helpful and friendly towards patients can be seen when visiting a centre. This applies to volunteers as well as to healthcare staff.
The Rotary Organisation, through the Voluntary and Community Sector Emergencies Partnership, is supporting the national roll out of vaccination centres. Rotary South East was preparing to help with the mass testing of school pupils planned for the start of term in January, but as this was cancelled, its efforts have been to establish Area Coordinators to encourage Rotary clubs to organise volunteers to help where needed at vaccination centres as these began to be set up.
Coordinator for providing volunteers in the Rotary area stretching along the coast and inland from Romney Marsh to Sandwich is Robin Dodridge, a member of the Rotary Club of South Foreland. He took on the responsibility for providing volunteers to help at the vaccination centre at Aylesham Health Centre which opened on 28th December. This was set up by the East Kent Community NHS Trust to provide vaccinations for its healthcare workers. Robin contacted local Rotary Clubs for volunteers, not just members, but family, friends and supporters of Rotary and other community contacts. As well as providing volunteers, weekly rotas have to be drawn up which have to be frequently updated. Volunteers under the Rotary umbrella now provide half of those needed at Aylesham. Before the opening of the GP led vaccination centre at Dover Health Centre on 11th January Robin had to find more volunteers and add an additional weekly rota to his workload. Teams of five volunteers are working in 4hr shifts, 12 hrs a day, 7 days a week to support the operation of the Dover centre; that's 60 volunteer hours each day.
Before the opening of the Folkestone Drive-thru and 'Debenhams' vaccination centres on 19th and 26th January respectively, Robin had to identify the need for volunteers with the relevant but different sections of the NHS and then liaise with the Folkestone, Channel and Hythe Rotary Clubs and encourage them to find volunteers as quickly as possible because of the short notice. Local Rotarians have now taken on the responsibility for providing volunteers and rotas at Debenhams Folkestone as well as at the Drive-thru at Civic Centre. If other vaccination centres set up in the local area are in need of volunteers then Rotary will do its utmost to provide.
Apart from the provision of volunteers and weekly rotas, which has often involved multiple emails and phone calls, Robin has written risk assessments, a list of duties for volunteer marshals at both Aylesham and Dover which has to be updated regularly, and has provided equipment such as tabards and torches. He also producers a daily Volunteer Bulletin. In fact he has been totally committed to his role, eating sleeping and drinking volunteering. That is why a small team of his Rotary colleagues have come together to support him and give him some respite from his role. For example, the booking system for volunteers is being streamlined so that volunteers will be able to book themselves into shifts which will make the system more efficient and manageable.
The next report will focus on the work of volunteers.