The 2023 District Conference will be held at the Riviera Centre in Torquay.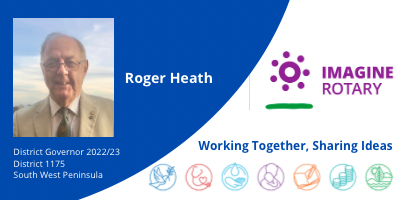 District Governor 22/23, Roger Heath has said
"Rotary Conferences are usually about listening to inspiring speakers who send us away inspired. I want to try something different. I want Rotarians to leave this conference with ideas, with contacts with clubs and able to research opportunities for working together. By working together we can be more effective and pack a greater punch than clubs acting on their own."
"Poverty and Rotarians doing their share to tackle it is the theme. Our areas have more than their share of poverty."
"Why Torquay? It is a great place for a conference with fabulous restaurants, bars and hotels but it has its share of poverty. So what better place. I look forward to meeting you all."


For more information about the conference go to the conference website at https://www.1175districtconferencetorquay.org