Last autumn, club once again took part in the Rotary Shoebox scheme.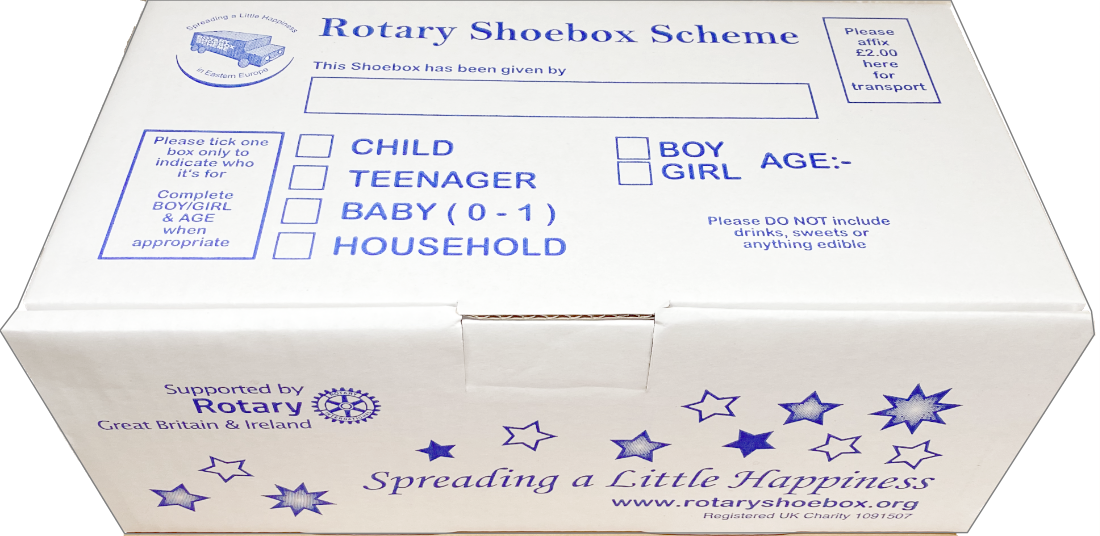 30 boxes, were bought and filled with a range of toys, gifts and toiletries. The advised cost of each contents is £20. Sadly no pre-owned or perishable goods can be accepted.
These were taken to the regional collection centre by Dave Chapman for onward shipment to eastern European countries.
The container, with 11,328 boxes including ours, was temporarily held up as the port of Odessa was blockaded and diverted through Romania. A second container (11,220 boxes) has been sent to Chisinau in Moldova in April this Year.
Romania Last Year, If you would like to be involved for your school,
work or sports club, please contact Robbie Dale and we'll get back to you