District Youth Services 2019 - 2020
Update on the year ahead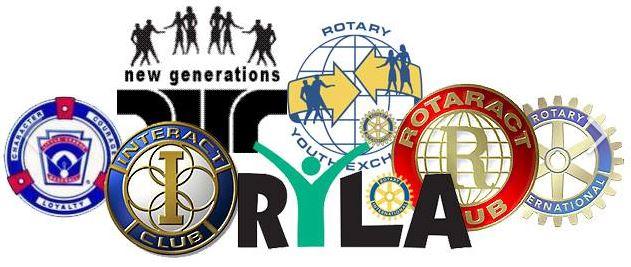 Youth Services Overview
The menu to the right and the details below will give you a good idea of what District 1100 does in terms of youth opportunities. There are three types of opportunities as follows:
Programmes:

are intended to help young people develop new friendships and achieve their full potential. Our programmes are designed to stimulate interest and understanding in the young person's community and the wider world.
Broadly speaking, these are junior Rotary Clubs designed for youngsters at Junior School (Rotakids), Senior School (Interact) and beyond school until 30 years of age (Rotaract).
Other Opportunities:

include Rotary Youth Leadership Award, which is a 5 day / 4 night residential leadership training course in the Forest of Dean for 16 to 18 year olds, participation in the Rotary World Affairs, and funding for youth activities from the Children's Holiday Trust.
Many Rotary Clubs also help schools with mock interviews and enterprise activities.
Competitions:

are usually RIBI National Competitions, but clubs are free to use their own rules to do their own thing locally. Typical competitions include public speaking, musicians, writing, cooking, art, football, citizenship, photography and technology.
Follow us at www.Facebook.com/RotaryD1100Youth for updates.
Email Andy Jarrett, Youth Chair: RotaryD1100Youth@gmail.com for more information or how to get involved.