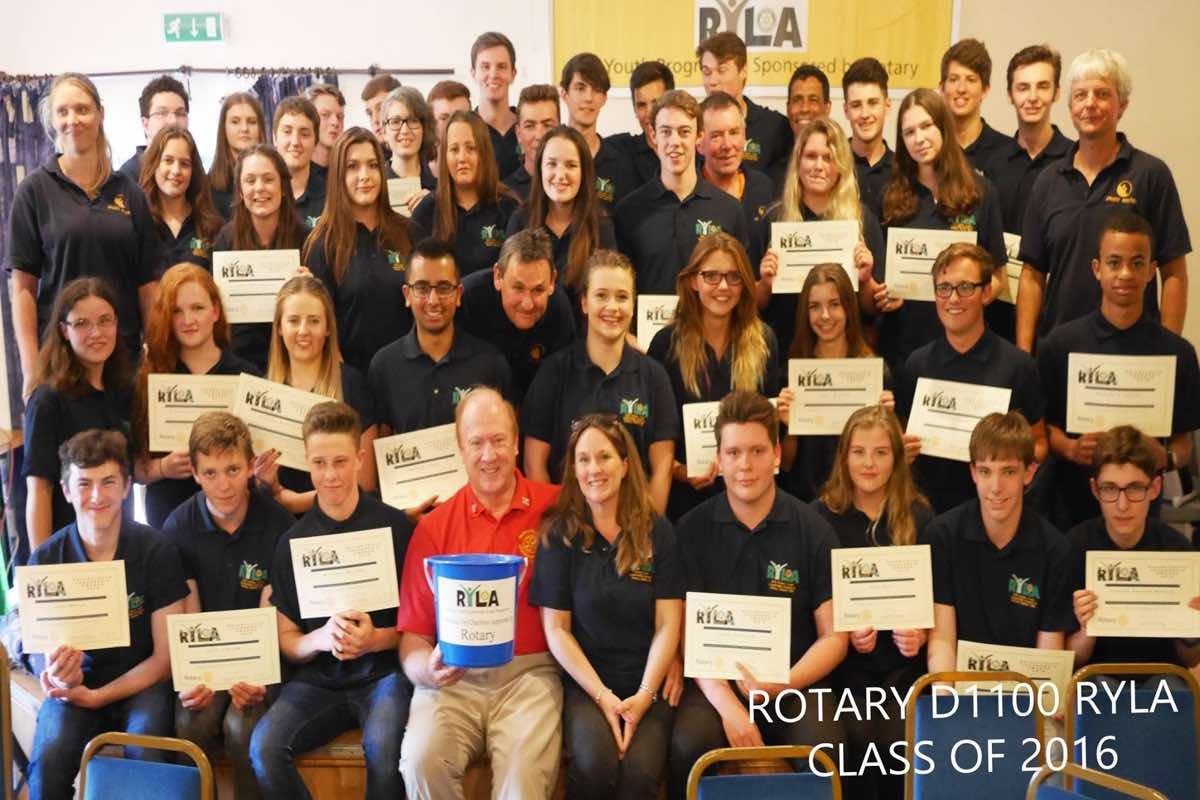 Youth Service
NEWS:
The menu to the right and the details below will allow you a good idea of what District 1100 does in terms of youth opportunities. There are three types of opportunities as follows:
Programmes:

are intended to help young people develop new friendships and achieve their full potential. The programmes are designed to stimulate interest and understanding in the young persons community and the wider world.
Broadly speaking, these are junior Rotary Clubs designed for youngsters at Junior School (Rotakids), Senior School (Interact) and beyond school until 30 years of age (Rotaract).

RYLA: This is a 6day / 5 night residential leadership training course in the Forest of Dean, It is designed for 16 to 18 year olds.



Competitions:

are usually RIBI National Competitions. All clubs are encouraged and entitled to enter the National Competitions through their district. Groups of clubs can organise a joint event when each participating club within the group is entitled to submit an entrant in the District Competitions. District will follow the National Rules. However clubs are free to use their own rules and frequently do so especially for competitions like Young Chef and Young Musician.
A list of Programmes and Competitions can be seen by following the respective heading in the menu on the right. Clicking on the respective menu item will take you to details of a particular programme or competition.
Click on Youth Services Summary 2016 - 17 for a summary of all the Youth programmes and competitions, with dates
Dates for 2017 will be added when finalised
Click on How to involve schools.pdf for advice on how to contact schools.
Click on video to see a short video of the District 1100 Youth Services in action during the 2013-14 year.
Email Ceri Pridding Youth Service Chair chery.puddin@gmail.com for more information
.