Future events in Rotary District 1100
completed events
Sat 19/12/2020 -
Older Driver Forum - FREE online webinar
Nailsworth - How to resolve some of the difficult conversations for older drivers following Lockdown
more
Sat 20/03/2021 -
District Conference
This is for all Clubs and will be held in Torquay
Wed 14/04/2021 -
District Executive Meeting
Currently this event is expected to be hosted on-line via ZOOM.US subject to Covid19 rules at the time
more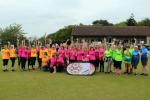 Sat 03/07/2021 -
Beer and Cricket Fest 2021.
Cheltenham North - The Rotary Beer and Cricket Fest for 2020 was cancelled due to the Coronavirus situation. The proposed date for 2021 is the 3/4th July and will be confirmed at a later date.
more
Sun 05/09/2021 -
Route 77 Car Run 2021
Severn Vale - The third running of our Route 77 Car Run
more
Tue 14/12/2021 -
Cheltenham North Annual Carol Concert 2021
Cheltenham North - The Annual Carol Concert organised by Cheltenham North Rotary Club has now been re-scheduled for 14th December 2021. More details to follow nearer to the date
Sun 10/04/2022 -
Cheltenham North 50th Anniversary
Cheltenham North - In 2022 Cheltenham North Celebrates 50 year's as a Rotary Club. Details will be provided at a later date of the Celebration Events.