International 2018 - 2019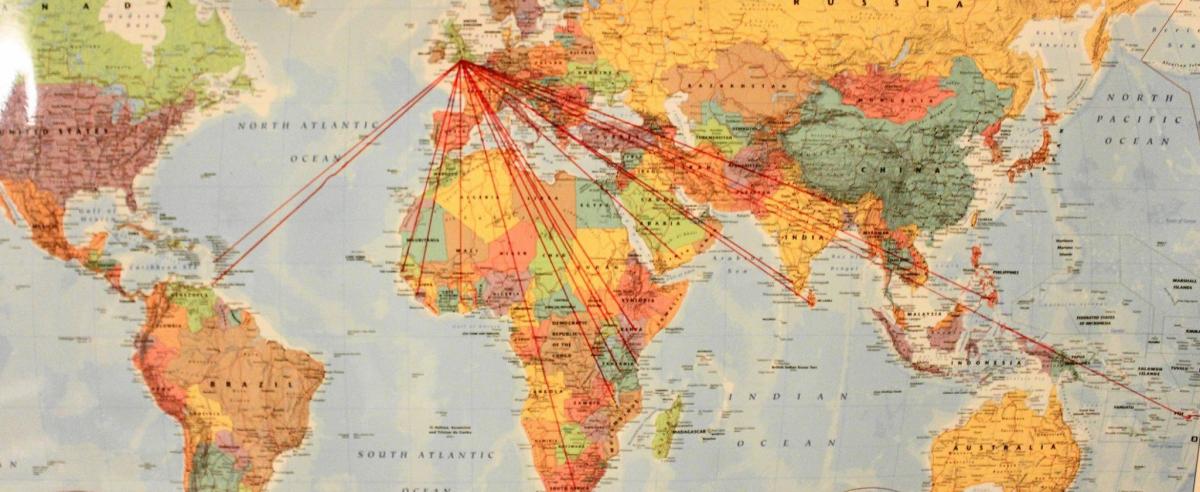 All of our clubs in the District are active overseas in some way. This can range from working with organisations such as Lendwithcare, which is CARE International's new microfinance lending initiative, disaster relief support provided by ShelterBox and Water Survival Box, friendship links and major individual club projects.
At our recent District conference in Bournemouth I invited clubs to "put themselves on the map" by coming to my stand in the Hall of Friendship and showing me where they were working. This produced an impactful visual display, with ribbons linking club names to the countries where the work was being done. These are just some of the current projects we are involved in this year!
The conference map was then used to just show links from District 1100 to all the countries we are working in - if you spot any gaps, please let me know.
It is quite impressive and clubs are welcome to use the photo of the map in any events, to demonstrate the scope of Rotary in reaching out around the world.
Tim Mitchell
D1100 International Chair 2018-2019