Baby Clothes for Romania and other Eastern European Countries
The Baby Clothes project - a Rotary Story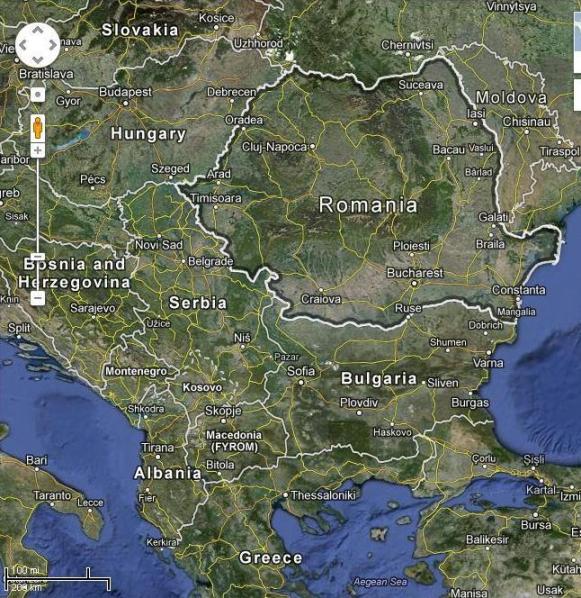 Santa Maria Romania (a charity founded byPDG Elizabeth Tatman) has been sending clothes and shoes for children to Iasi in North East Romania for at least ten years.
District 1100, in the guise of Sandra Davey (Monmouth Club) became involved in April 2012; this is now a D1100 Preferred Project, just as it is in D1280.
Romania and the Republic of Moldova are at the intersection of Central and South Eastern Europe, bordering onto The Black Sea (see Google map alongside).
Just as 'great oaks from little acorns grow' so the Baby Clothes project has grown since Sandra took it on for D1100. As at June, 2013, several Clubs have collected and transported some 156 black bags full of clothes or shoes.
It is difficult to work out the exact value of what has been sent to Romania, Moldova + other eastern European countries, but a rough estimate would be