WELCOME!
The Public Image Committee is responsible for the Marketing, Public Relations and Communications of District 1285. The team are available to support all the clubs in the District. We welcome feedback, and suggestions.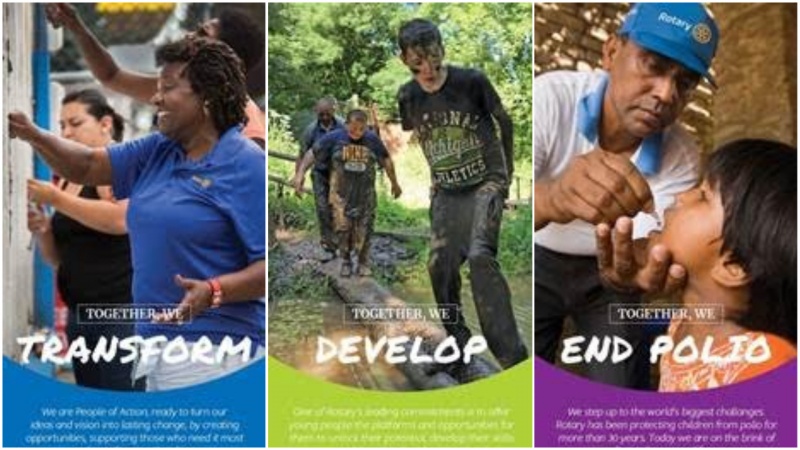 We fulfil our remit by producing:

Rotary Online (www.rotaryonline.org.uk), has been our official district blog, - used to promote all the project activities of clubs to the public at large. Likely to be archived.

Rotary Insight - online bimonthly district magazine, 1st issue June 2022.
Til end June 2022, newsletter Rotary News

District Website (www.rotary1285.org), a resource for all members about Rotary opportunities for service
RotaryNW Facebook and RotaryNW Twitter pages to promote district Rotary activities to the public, plus a district 1285 facebook group for members and clubs to use to share events, ideas and photos.
Presentations and technical advice for clubs
We also have a Youtube channel.

We work closely with the District Committee Chairs, to further the aim of 'joined up Rotary' and faciltate both district and club projects.

We held a very successful joint seminar with the membership commitee #ThinkDifferently on 3rd March 2018 at the AJ Bell Stadium in Salford. This has since been presented to several other districts and at a recent Rotary GB&I public image meeting - see Rotary GB&I public image pages for the #think different presentation (login required).
Do you have questions about writing in the Rotary voice? About creating and using your club logo?
Rotary's Voice and Visual Identity Guidelines
provides essential information to help you speak, write and design communications materials in one Rotary voice.
Voice & Visual Guidelines
and
Visual Identity at a Glance ,
a short, summarized version have been updated.
---