---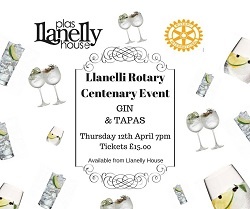 Llanelli Rotary Celebrates Centenary
Llanelli Rotary is the second club in Southern Wales District to celebrate 100 years of serving the community in this Centenary Year for Wales. Celebrations have been taking place throughout April and continue into May with a very special evening of song on Saturday 19th May. More ...
---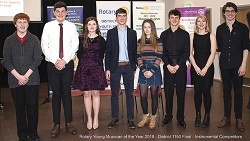 Young Musician District Final 2018
The competition was held at Islwyn High School on March 10th The audience was treated to performances by outstanding instrumental and vocal competitors. More ...
---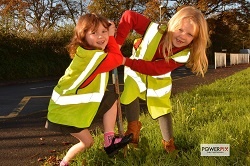 Purple for Polio
For over 30 years, Rotary has been committed to fighting to eradicate polio across the world. Narberth Rotakids planting the Crocus in October - now they are blooming lovely. More...
---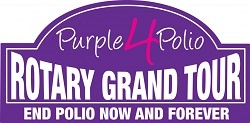 PURPLE 4 POLIO TOUR GOES LIVE
Rotarians in Southern Wales are revving up to take part in The Purple 4 Polio Rotary Grand Car Tour 2018. This amazing road trip will take place from 21st to 24th May 2018.
Cars of all types can take part and registration is now live! More ...
---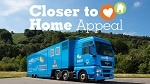 TENOVUS CLOSER TO HOME & ROTARY CENTENARY MILE
Join the District's Centenary challenge to raise £25,000 for the Tenovus Closer to Home Appeal. More...
---
Jonathan joins polio vaccination volunteers
Rotarian Jonathan Stephens, Past President of Rotary Usk has recently returned from Delhi, India where he was part of a team of UK Rotarian volunteers More...

---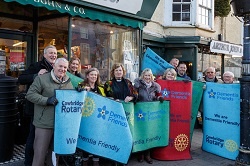 Dementia Friendly Mats
Cowbridge businesses have begun to sign up as Dementia Friends, working to become dementia-friendly. Last Friday a number of businesses were presented with door mats which broadcast their support. More...
---
Welsh Youth Speaks final
Eight teams from across District 1150 gathered at Ty Hywel, Cardiff Bay for the final of the Welsh District Youth Speaks. All had qualified from earlier rounds. The subjects covered by the teams were diverse and thought-provoking – Football players salaries, ta ta to Christmas, devolution and the Welsh language - to name but a few. Judges – Dr R. Alun Evans, Gethin Thomas and David Williams found it difficult to adjudicate such excellent presentations. More ...
---
ROTARY WELSH DISABLED SPORTS TEAM CHAMPIONSHIPS
Rotary's 33rd Disabled Sports Championship 2017 hailed a success. The event took place at the Newport International Sports Village; 14 teams (140 competitors) from across the District. Events include Swimming, Football Penalty Shootout, Table Tennis, Basketball Shootout and Shot Putt.
---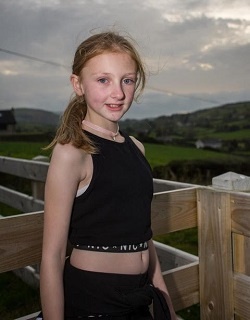 Megan Update
Megan is continuing to improve. The girl who Rotarians in Southern Wales and Philadelphia took to their hearts when she had to undertake ground-breaking surgery to correct a debilitating curvature of the spine. Rotarians worked together "across the Atlantic" to support Megan and her family. She has returned to school a few days a week and staff and pupils are being very supportive. Megan still has a long road ahead but is doing really well. More ...
---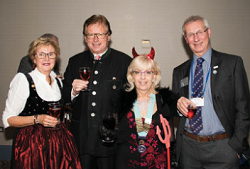 DG Maggie Conference Success
The Conference got off to a great start with District Governor's Fancy Dress Dinner Dance on the theme of "A Night at the Oscars" proving the perfect foil for a bit of glamour and some great costumes. More ...

---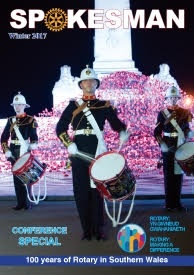 ---
PURPLE POWER FOR POLIO DAY
Purple cupcakes, purple light filters and planting crocus in public areas and schools are just many of the ways World Polio Day was commemorated in South Wales Tuesday 24 October. More ...
---
100 years of Rotary in Wales
Rotary Cardiff celebrates the 100 years of its Charter on Wednesday 1st November 2017. A dinner will be held where Rotary held its first-ever meeting in Wales. Formerly the Park Hotel, now Jury's Inn Hotel, Park Place, Cardiff. More ...
Mr William Ashcombe Chamen - founder president.
---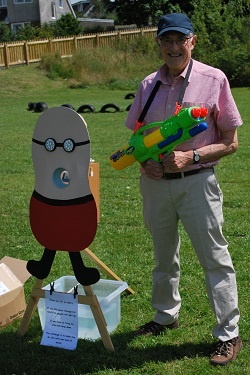 RC Swansea Show Their Creative Side
Not only did RC Swansea support a charity event at a local school their DIY skills made a range of games that helped to raise nearly £2000 for the school. More ...
---
RYLA 2017
Highly successful Rotary Youth Leadership Award. Over three weeks at the Storey Arms Outdoor Activity Centre, 91 young people took part from all parts of Southern Wales. More ...
---
Cash Boost will help End Polio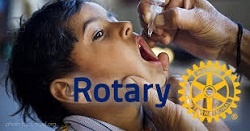 District Governor Maggie Hughes has applauded a UK Government cash boost to help eradicate polio. £100m in the fight against polio. More ...
---
Rotary International Youth Camp
Young people from 16 different countries are converging on District 1150 from the 20th - 30th July on a real Welsh Cultural Adventure as part of the Rotary International Youth Camp. More...
---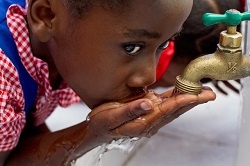 Swansea Bay Succeed
In partnership with 5 other clubs, District Foundation team and the Rotary Club of Karen, Kenya - Ndori, Western Kenya, villagers have been unable to overcome the effects of severe droughts. The project is to drill a fresh borehole to provide, via a solar pump, reliable fresh drinking water that can also be used for irrigation. More...
---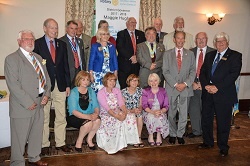 District Handover 2017
Rotary Southern Wales Handover took place at the Tower's Hotel, Neath Sunday 25 June. We wish incoming District Governor Maggie Hughes and Bill a happy and successful year in this 100th year of Rotary in Wales. More..
---
Creative Rotary
Rhianon Passmore AM "The standard of the Young Writer and Photography made a big impression on me. It was wonderful to see the combination of effort and pure talent that created such imaginative work. I was delighted to sponsor the event in the Senedd.
More on these links: Flickr - FaceBook - Twitter
---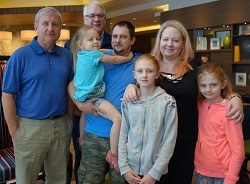 Megan Sadler update
District Governor Steve Jenkins called in to see the Sadler family in Philadelphia en-route to the Rotary International Atlanta Convention. Megan is improving daily and the family are looking to coming home soon. More...
---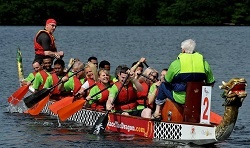 Rotary Ahoy
The fourth annual Welsh Dragon Boat Championship held at Llysyfran Reservoir and Country Park, supported by Narberth and Whitland Rotary Club. More ...
---
Spokesman Summer 2017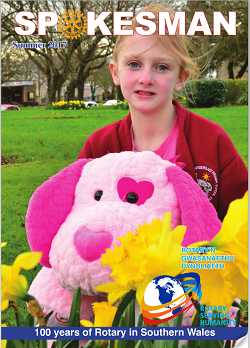 ---
Rotary GB&I Young Musician hosted by 1150
Musicians from
across Rotary GB&I assembled at the Royal Welsh College of Music and Drama in Cardiff, for the Rotary GB&I final. The winners were vocalist Eyra Norman, sponsored by the Rotary Club of Godalming of 1145 and instrumentalist Huw Boucher, sponsored by Cardiff Breakfast who played the harp.
---
Cardiff Centenary Marches on
Cardiff Rotary hosted an early celebration of their 100 year birthday with a reception at Cardiff Castle which included a Beating the Retreat Ceremony by the Band of The Royal Welsh. More ...
---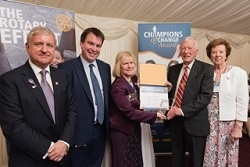 Cardiff Rotarian Receives National Award
George Mercer of the Rotary Club of Cardiff has been awarded the national Rotary Champion of Change Award for his work in creating change and opportunity within the field of membership development. More...