Weird Witchy Walk
Oct 31st: Halloween Fancy Dress Fun Walk around the King George V Playing Fields in Nailsworth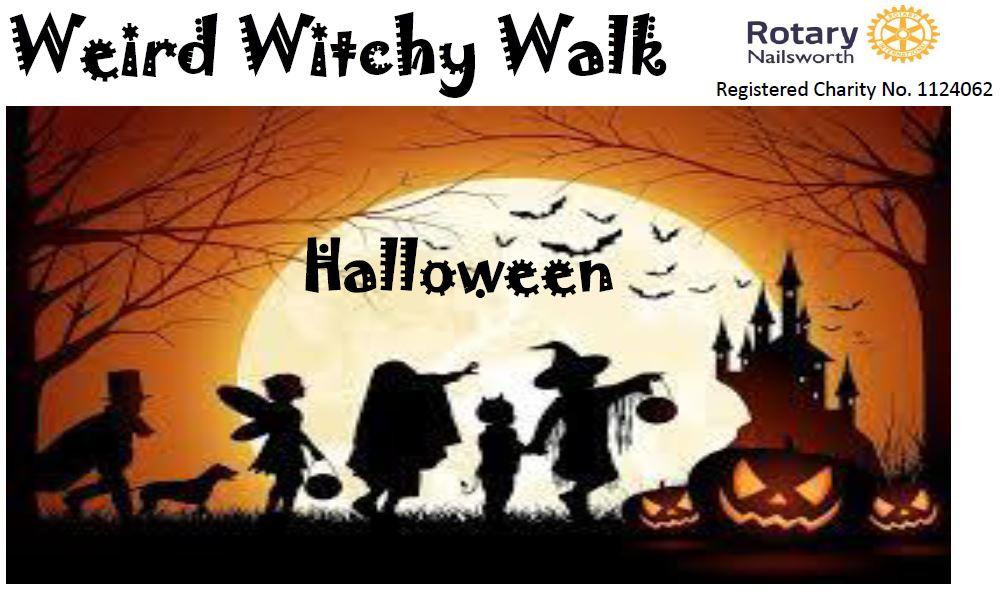 This Fun Walk is being organised by Nailsworth Rotary for local primary school age children to provide exercise and amusement for children and their accompanying adults. All who complete the walk will receive free cake and a free medal.
All children must be accompanied by a responsible adult aged 18 or over while taking part in this event.
There is no entry charge for this event but all participants will need to complete the attached form and hand it Rotary on arrival, to register for the event and to comply with current Government regulations relating to events.