Rotary in St Albans
There are three Rotary Clubs in St Albans who welcome Associates and friends and volunteers who would like to assist the local Community.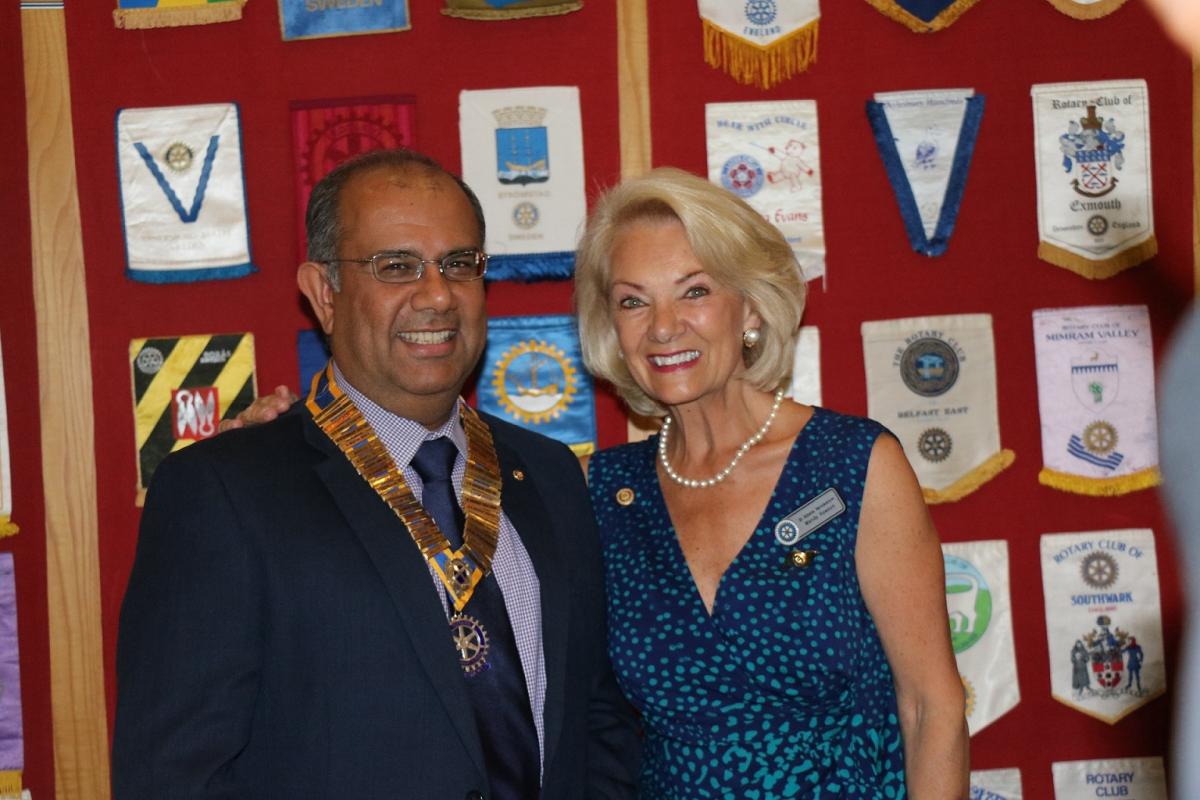 Our Club
We are a service club first and foremost but we are also a fellowship club, so in addition to regular meetings we have a full range of social activities to keep ourselves entertained.

We are not the only Rotary Club in St Albans - there are three.
When Rotary first started in St. Albans the founding club was called simply - the Rotary Club of St. Albans. It first met and has continued to meet at lunchtimes and attracted local businessmen and professionals. However St Albans is a commuter town and many prospective Rotarians wanted to give service to the City of St Albans, but attending a lunchtime meeting was just not possible. So our club, St Albans Verulamium was formed in 1976 to meet in the evenings. To distinguish ourselves from the "Mother" club we added "Verulamium" to our name.
In more recent years there were other like minded professional and business people who still wanted to give service through Rotary but could only make meetings at Breakfast time so another club was formed and they added the word "Priory" to their name.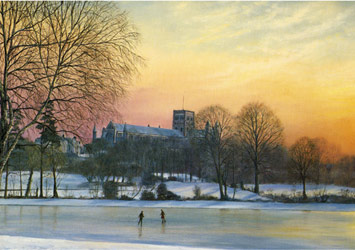 The Abbey Church and Cathedral of St Alban
We do work together and help each other out on local projects. The St Albans Charity Cycle Ride is a good example of a joint venture with all three clubs participating for the good of the City.
In essence, belonging to a Rotary club is an enjoyable and organised way to make a contribution to one's own community. There is a club for you in St Albans each with its own character. If you are interested you could visit them all. Joining Rotary is by invitation so new "prospective" members attend meetings so that we can all get to know each other.
Our Ideals
We are proud to be part of a larger International organisation of 1.2 million business and professional leaders in more than 165 countries. We try to bring goodwill and peace to the world . We share a common philosophy.
Rotary clubs are nonreligious, non-governmental, and open to every race, culture, and creed. The spirit and ideal of Rotary, which has attracted so many from different faiths and cultures has been simply put in 'The Object of Rotary'
Object of Rotary
The object of Rotary is to encourage and foster the ideal of service as a basis of worthy enterprise and in particular, to encourage and foster:
The development of acquaintance as an opportunity for service.
High ethical standards in business and professions; the recognition of the worthiness of all useful occupations; and the dignifying of each Rotarians occupations as an opportunity to serve society.
The application of the ideal of service in each Rotarian's personal, business and community life.
The advancement of international understanding, goodwill and peace through a world fellowship of business and professional persons united in the ideal of service.
The above objectives were drawn up many years ago and the language may be a little strange to modern ears. What it means is that a group of like-minded friends can do more for the community than any one individual.

It means that our every day jobs and individual skills are respected equally and can be applied to helping the community.

It implies that we live by a universal code of ethics , a humanitarian code that is not based on any particular faith system yet makes a positive contribution to society.

Our Meetings

Our meetings are mixed and varied and a quick look at our programme will give you a flavour of the type of speakers we have. Typically once a month we have a business meeting without a speaker giving an opportunity for the various committee chairman and officers to report on the activities of their committee.

The meeting is preceded by dinner and our current venue, the Old Albanian Sports ground provides us an excellent two course meal for just £15

Just to liven things up we have a Sergeant at Arms who keeps us in order and may fine you 20p if you misbehave or even if he does not like the colour of your socks!. Its all good fun.

The Rotarian Ethos

Perhaps the best known maxim of Rotarians is the ethical approach to business and lifestyle that we all adopt. It has become known as:
Originally coined by Rotarian Herbert Taylor in 1932, an adaptable philosophy that can apply to business, public or private life. It was adopted by Rotary in 1943 and has been translated into more than 100 languages and published in a thousand ways.
The Rotary Club of St Albans Verulamium