Youth Service
A focus on Youth. The New Generation.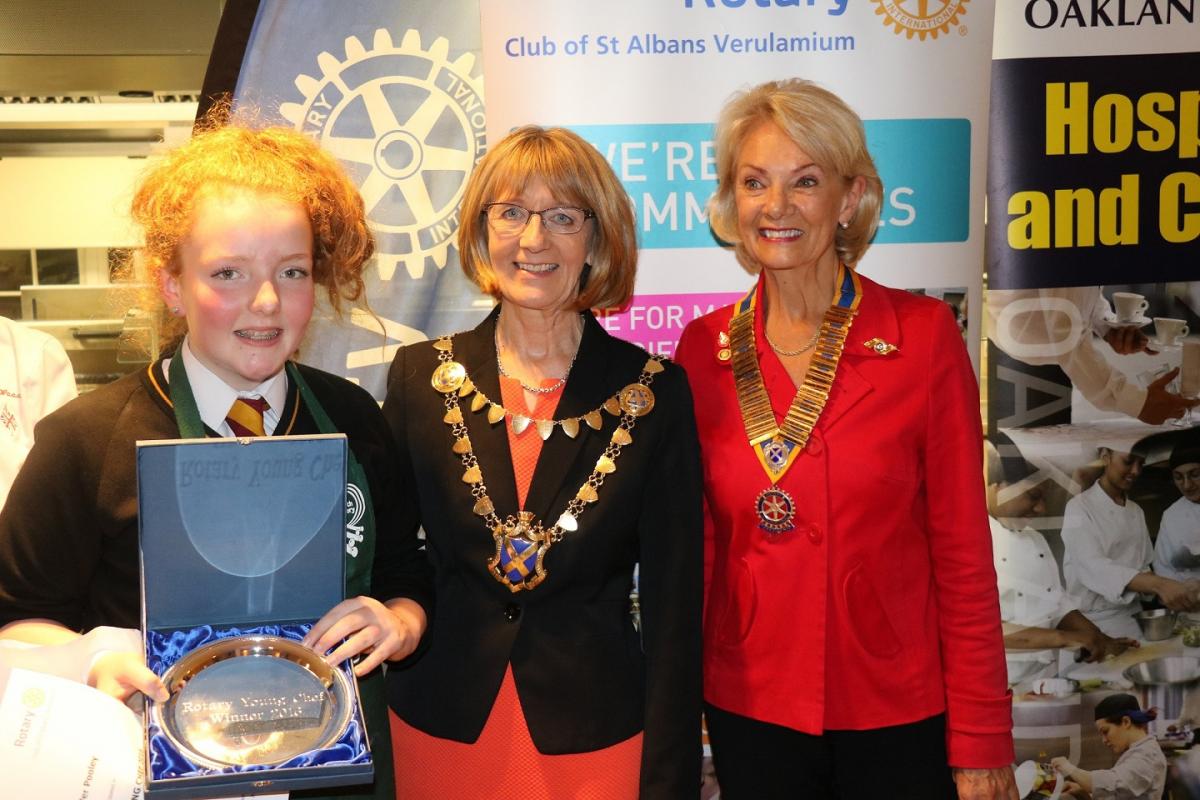 St Albans Verulamium Rotarians believe that young people should be encouraged to grow and develop - in order that they are able to reach their full potential and thus become responsible and caring members of our community. They are the new generation.
We involve ourselves in a number of projects such as
Rotary Young Chef
Jennifer Pooley squashes her rivals in our annual "Cook Off".

Organised by the Rotary Club of St Albans Verulamium this is the local heat of a Rotary National Competition held at Oaklands College.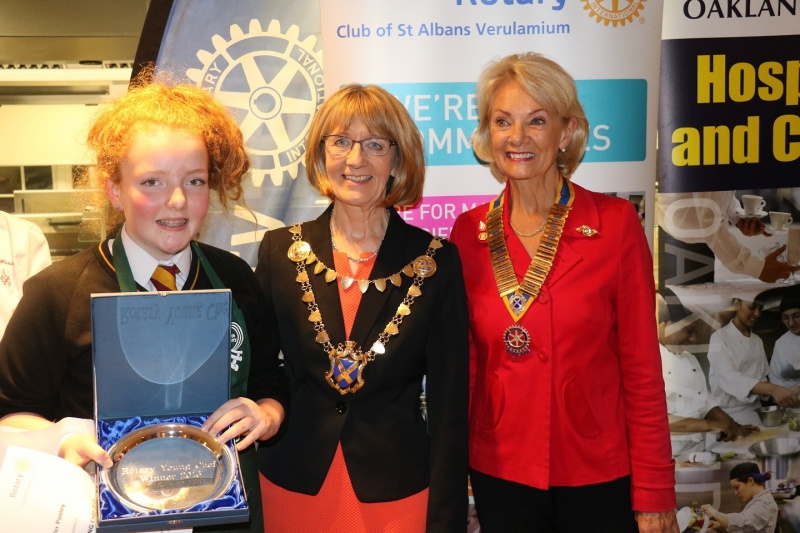 Jennifer, from Marlborough Science Academy, is seen receiving her prize from the Mayor, Councillor Frances Edwardes and now goes on to take part in the regional competition. Gopi Chandran, Executive Chef at Sopwell House Hotel, Chief judge, has agreed to mentor her. President Wendy Howson, clearly impressed with the cullinery skill shown said " We would love her to make the finals"


Jennifer was set the task of preparing a two course meal for two people in 90 minutes at a cost of £15 for the ingredients. Jennifer stunned the judges with an amazing Sweet Potato and Butternut Squash soup followed by a succulent Smoked Salmon and Lemon Risotto. It was a close run thing but Jennofer edged ahed of Amanda Garcia, from St Albans High School for Girls who took second place.


Our thanks go to Paul Wood, Food technology Lecturer at Oaklands College for judging and for the use of the Oaklands facilities and Peter Knight, Food Technology lecturer at West Herts College who completed the professional judging line up.




Rotary Technology Tournament
The Rotary Clubs of St Albans and Harpenden sponsor and organise the Schools Technology Tournament held at Marlborough Science Academy. A fun event for all taking part. Could you design and build something from scratch with no prior knowledge. St Albans school kids can and do very successfully.
Around 100 students from 10 schools take part. The challenge changes each year. This years challenge build a bridge. For the adanced level the spans had to raise. The winning team at the advanced level was The Marlborough Science Academy Jess Broekman, Louise Bateman and Tiffany Duran. The winners at the intermediate level were St Albans High School for Girls and at the Foundation level - Sandringham School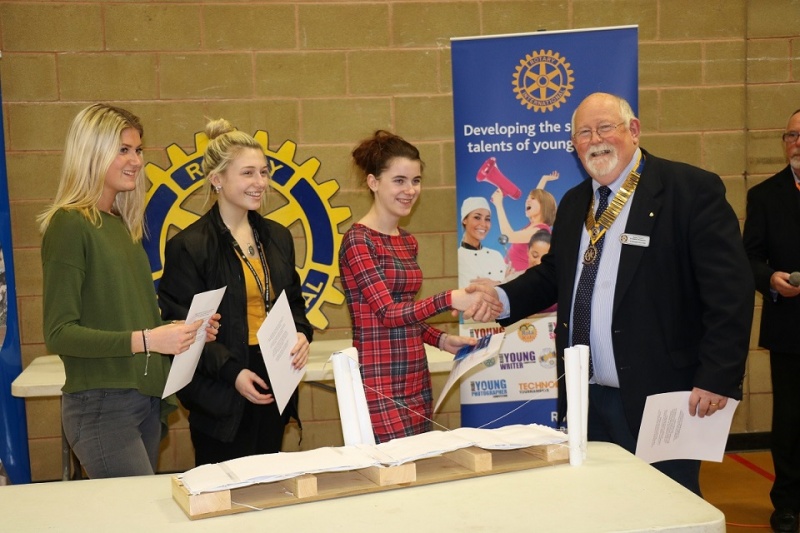 Rotary Youth Leadership Awards

Rotary Youth Leadership Awards (RYLA), Rotary's training program for young leaders, emphasises leadership, citizenship, and personal growth. Every June we sponsor up to three young people to attend a youth leadership weekend at RAF Henlow and follow up their experiences.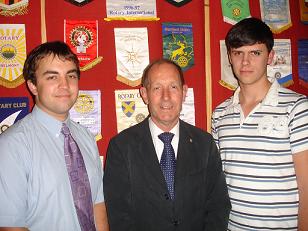 Perry Mardel(20) and Alex Furness(20)past participants with Neil Harris
We challenge and sponsor our youth to:
Share an inspiring experience with tomorrow's future leaders?
Mentor youth to further develop their talents and abilities?
Help youth accomplish personal goals through teamwork
Rotary Youth Exchange
We sponsor International youth exchanges between countries in the desire to break down cultural stereotypes and give young people an alternative role model and exposure to our key ethic "Service above self".
Other organisations that serve the St Albans youth community include
St Albans Youth Council
St Albans and Dacorum Drugs-Online
H.A.Y.P