Royal Marine Band Concert
A spectacular concert featuring classical, popular and military music. The concert has been organised annually for 31 years in aid of local and other charities by the Rotary Clubs of Radlett, St. Albans and St. Albans Verulamium.
Friday 26th January 2018 7:30pm - Alban Arena

This rousing event is always a sellout

Box office open since Tuesday 31st October 2017

Tickets: Balcony and Rear Stalls £25 Front Stalls £22

Box Office Number
0300 365 2260
From 21st Jan thereafter Alban Arena Box Office 01727 844488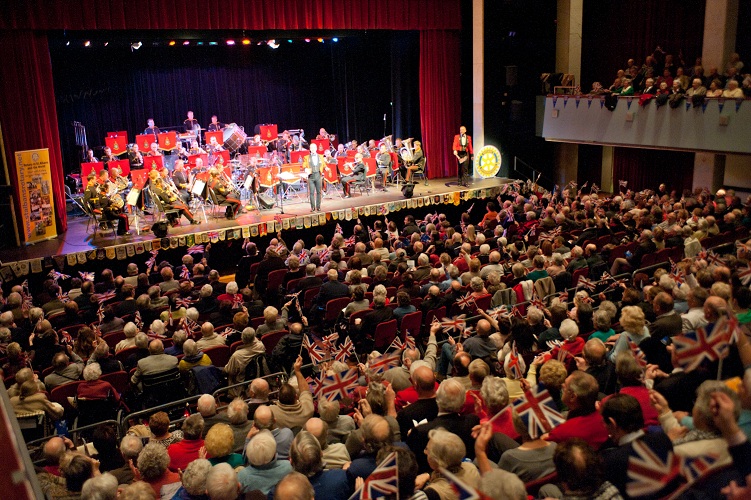 This event is organised by the Rotary Clubs of Radlett, St Albans and St Albans Verulamium and this year we were proud to have Her Majesty's Royal Marine Band from HMS Lymstone - The Commando Training Center who gave us such a splendid performance. We will let you know what Band will be with us next January.
As usual in addition to the Concert band with top class soloists we shall also have the Corps of drums and bugles. Bring your Union Flags.

The Concert will raise funds for a Military charity and three local charities chosen by the three Rotary Clubs. Full details will be in the programme.
Please use the contact form below if you wish to email ticket requests.