FOUNDER PRESIDENT'S FUND. Donations.and progress.
Thu 12th February 2015 - Tue 12th May 2015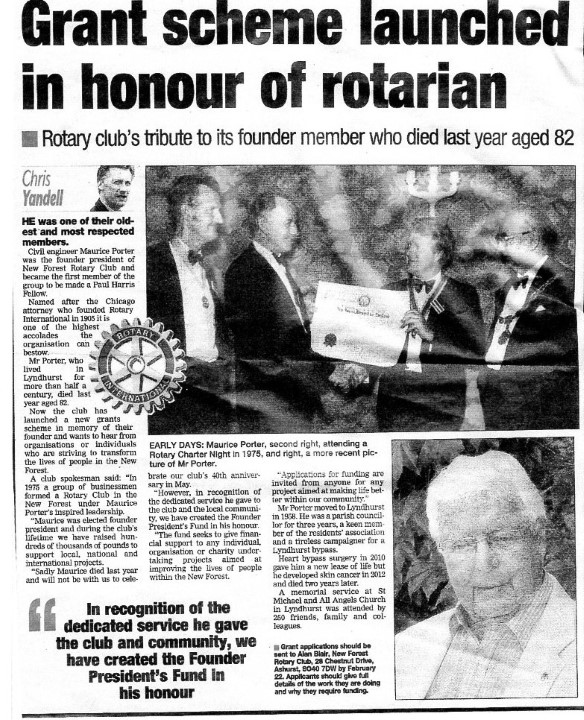 THE FIRST GRANT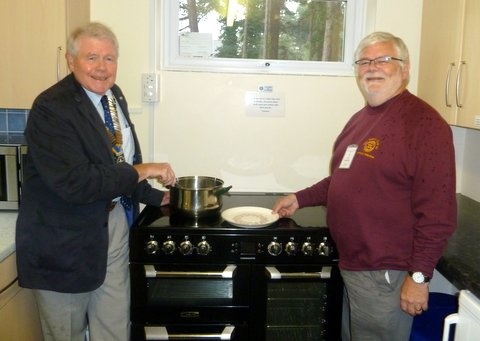 August 2015. President Lawrie and Fred Helyer, Chair of Community Service Committee visited the Oasis Luncheon Club at Hardley Green to formally hand over their new range cooker. Also present was Les Sharpe, Chair of Hythe and Waterside Community Service Committee, which provided half the cost.
Lynn Walker, the Oasis Club's Coordinator commented, "The new cooker is amazing! We have so much oven space, and everything works so well and quickly. It has transformed life for those of us who cook. We cannot thank you all enough."
The new range cooker will now make life a great deal easier all the volunteers, as they continue to provide a most valuable service and a social centre for older and sometimes very lonely people.
TESTWOOD LAKES SAILABILITY
1 September 2016 marked the opening of Sailability on the Testwood Lakes. The Founder Presidents Fund, with assistance from Hythe Rotary Club and a Rotary District Grant enabled us to pay for a special pontoon with a bridge from the shore and a hoist. This will allow disabled sailors to learn and take part in the active sport of sailing. The hoist is vital to assist wheelchair users. To see the progress toward the opening day and the official opening just click here
LYMINGTON JOB CLUB
In January 2017 we donated computers and a printer to the Lymington Job Club. CLICK HERE

MARTIN BRADLEY. THE BIRDMAN PROJECT IN SCHOOLS.
The Founder President's Fund and the Rotary Club are supporting the project in local schools. Please CLICK HERE for more information on the project and our involvement.