Spitfire Draw
We booked a flight in a Spitfire, which YOU could have won. This time there was also a second prize of a flight in a De Havilland Devon. See below who DID win.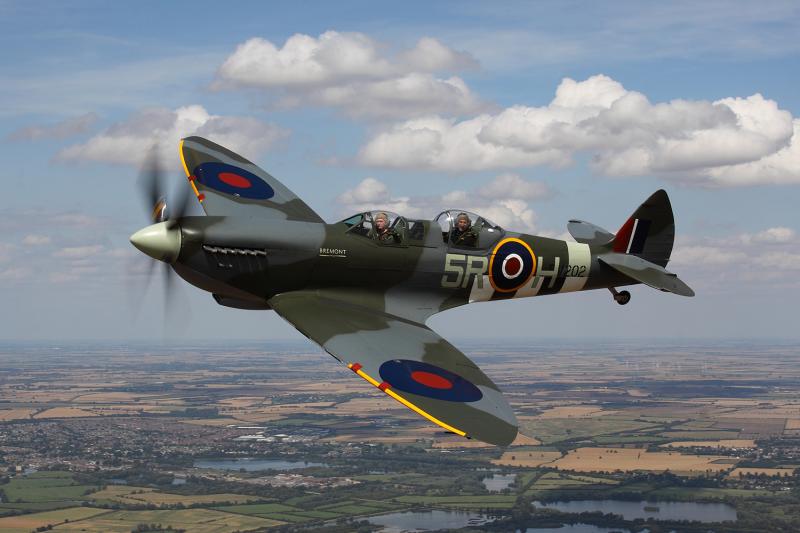 2017:
We again ran a draw, but this time, as well as the Spitfire flight, there was a second prize of a flight in a De Havilland Devon at Sywell.

The draw took place on Thursday 1st June 2017, with the date of the flights to be agreed.

And the winners were...

Spitfire Flight: Claire S of 6CATS with ticket no 00696,
Devon flight: Simon Watson with ticket no 01257.

Well done to you both.

Proceeds from the draw were again to benefit a Northampton-based charity KidsAid who provide support for children and young people who have suffered abuse, bereavement, bullying and family problems -

We will not be running it again, or at least not for a few years, as the appetite for it seems to have diminished.
In 2016 We ran the draw with only one prize, but a really good one - a flight in the iconic World War 2 fighter plane - the Spitfire.
The draw took place on Friday 5th August 2016 and the flight took place on Wednesday 17th August.

And the winner was... Ricky Stevenson, with ticket no 0823.