Two very special Christmas events at Gt St Mary's Church
Carol Concert and Christmas Tree Festival for the homeless and the Arthur Rank Hospice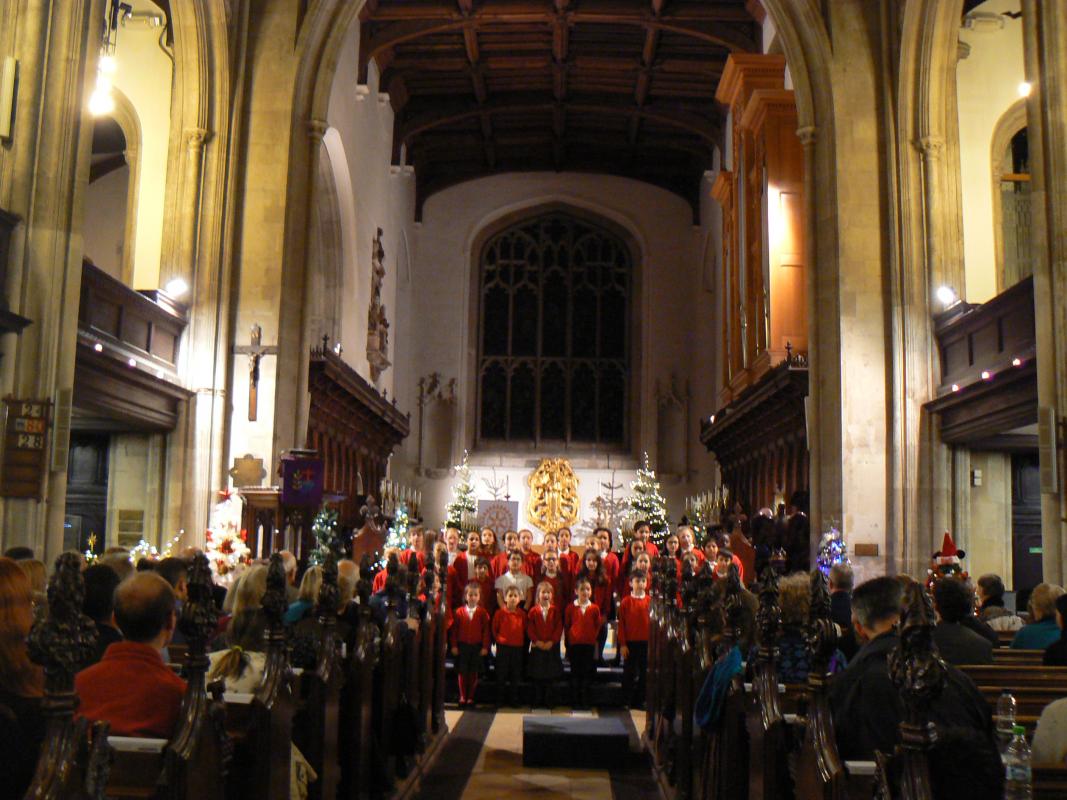 The Rotary Club of Cambridge held two very special Christmas events at Great St Mary's Church in the centre of Cambridge from 11 to 15 December.
These were in aid of the Cambridge Churches Homeless Project and the Arthur Rank Hospice.
We held a Carol Concert on the evening of the 11 December which was masterminded by a committee chaired by Rotarian John Barrett.
Around 600 people gathered in Great St Mary's Church, Cambridge for the Rotary Club of Cambridge Christmas Concert. Seven youth and school choirs sang a variety of Christmas music from traditional carols to contemporary Christmas songs with the audience joining in with the carols at the end of each half. The compere was Mandy Morton of Cambridge 105 Radio, the local community radio station which recorded the Concert for broadcast on Christmas Day. Over £4000 was raised for the two two local charities.
Amongst other sponsors Millers Music provided an electronic keyboard.
Rotarian John Barrett said " The vitality of the childrens' singing is always uplifting. It is a great way to celebrate Christmas!"
Our Christmas Tree Festival, planned to coincide with the Carol Concert, ran from 11 December through to 15 December which is being driven by Rotarians John Martin and Paul Henry.
John and Paul have organised this event in previous years for the Rotary Club of Cambridge and it is steadily gathering pace.
We attract more and more visitors to the display from all over the world. They love to look round, see the inside of Great St Mary's Church and admire the display of trees.
Those volunteers from our Club who man the display hear interesting stories from far and wide!
Entrance was free and visitors were simply invited to make a donation in the buckets provided for the charities that we are supporting.