Lunch meeting at the Gonville Hotel
Tue 10th April 2018 at 13.00 -
Zachary Beecher - 'From Nassau Hall to Mosul: A Perspective on Service'; Host - Peter Jones; Cashier - Jim Stewart; Reception - Sally Stewart; Equipment/projection - Andrew Priest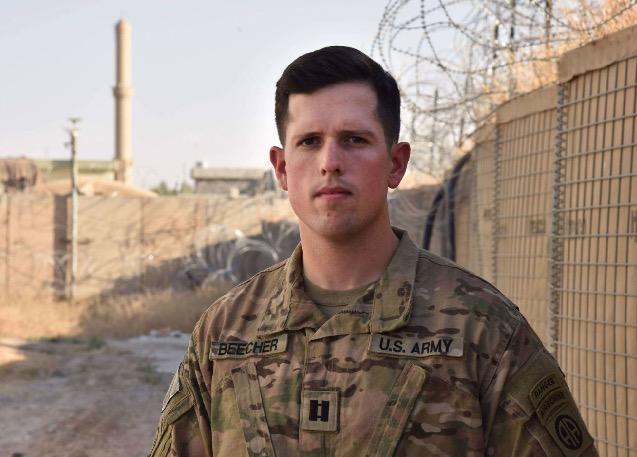 Zach Beecher is an MA candidate in Conflict, Security & Development at the Department of War Studies, King's College, London, where he is a Rotary International Foundation Global Grant Scholar.
Previous to his studies at King's, Zach graduated from Princeton University in 2013 with a BA in Public Policy in the Woodrow Wilson School of Public and International Affairs and then joined the United States Army as a commissioned officer.
During his time on active duty, Zach served with the 82nd Airborne Division, completing the selective as well as selective Airborne, Air Assault, and Ranger training qualification schools before deploying in support of Operation Inherent Resolve to Northern Iraq during 2017 where he was awarded the Bronze Star for Meritorious Service.