CHILBOLTON OBSERVATORY OPEN DAY VISIT
Thu 19th October 2017
Club Service Visit. Organiser Lawrie. More information below.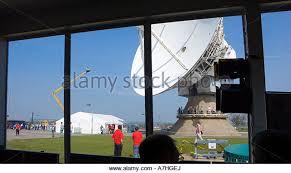 There is an opportunity to visit Chilbolton Observatory on their Open Day which is Thursday 19th of October. Chilbolton is north of Stockbridge.
The site is quite extensive and operates a diversity of following facilities as below.
LOFAR is a 'next generation' radio telescope linked to others in northern Europe via a supercomputer in the Netherlands and forms part of the world's largest radio telescope.
SATELLITE GROUND STATION involves several antennas on site to track satellites passing overhead and is used in support UK space missions.
THE 25m DISH is a steerable antenna is used for radio astronomy and as a weather radar and for satellite tracking.
RADAR CONTROL ROOM is the hub of operations for the 25m antenna and provides research data for environmental science, storm forecasting, climate change and atmospheric pollution.
THE 500 METRE RANGE is an area where meteorological instruments are deployed and microwave propagation experiments are housed.
Lawrie.