Speakers evening 22nd August
Wed 22nd August 2018 at 19.15 - 22.15
Talk by Mary Edwards from Stockport Advocacy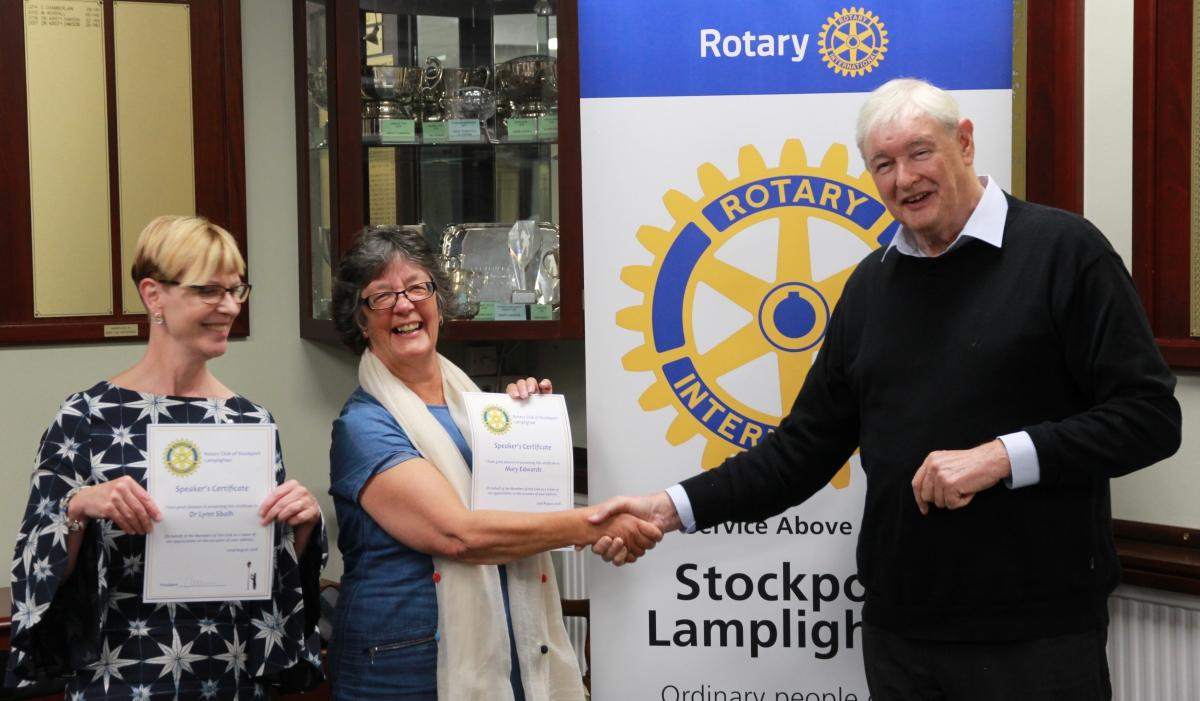 Stockport Advocacy emerged from a successful funding bid to the Department of Health on the back of a White Paper called Valuing People, which, in a nut shell was the future hopes and aspirations of life for people with a learning disability. With an initial start up grant of £25,000 we had one small office, one worker and a steering group of good people who became Directors of Stockport Total Advocacy Trust in November 2004.
Our "mission statement" was and still remains simple:-
Supporting (via a range of appropriate means) individuals who are at risk of social exclusion. Our criteria also remains the same, we will endeavour to support people predominately with a learning disability/difficulty or are socially vulnerable, from the age of 16 plus throughout their life. We now work alongside over 600 people and their families. Covering all problems throughout education, adult social care, family courts, court of protection etc etc.
As we have grown so have our band of noble and highly valued volunteers, who strive "via a range of differing means" to walk alongside a person who otherwise would have no-one unpaid in their lives. Our volunteers provide everything from stability to resourcefulness to common sense to ensure a normal ordinary life is achievable. They embrace together birthdays, weddings, funerals, sadness, challenges and joy, all freely given with very little in the way of thanks or recognition other than a bunch of flowers at Christmas!