Autism NE
Thu 2nd August 2018 at 12.30 - 14.00
Sophie Clark of the NE Autism society talks about the work that they do.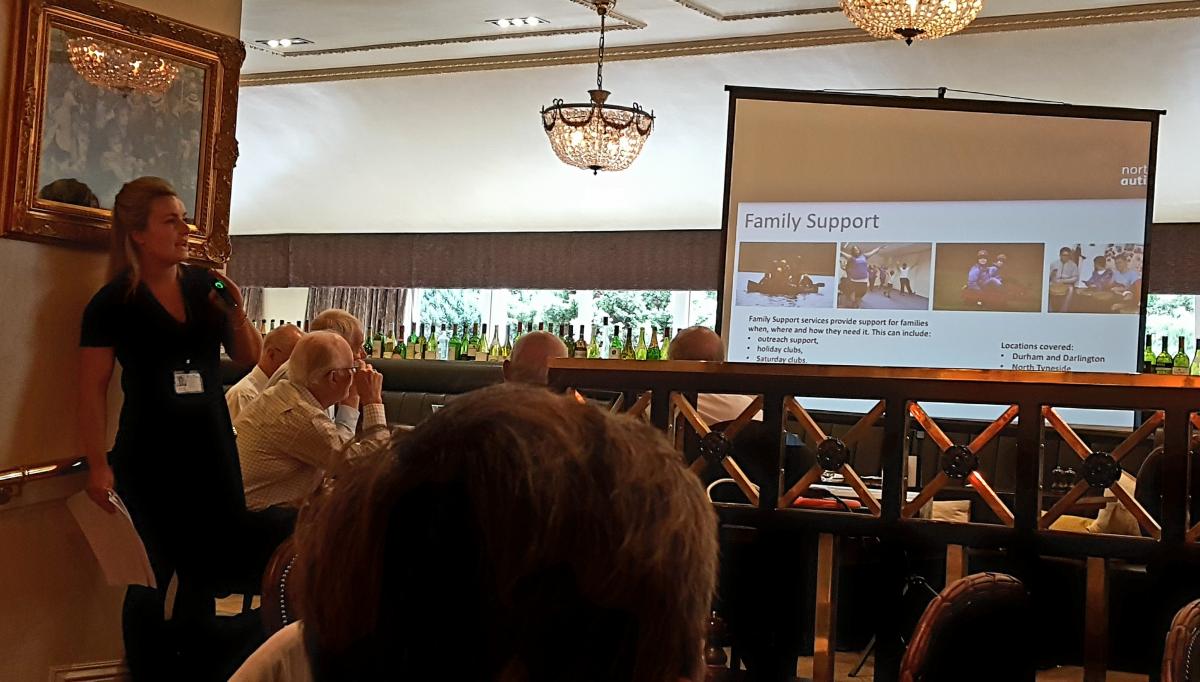 Sophie Clark from the NE Autism Society gave us a fascinating look into the work this Society does for people with Autism, and their families.She talked about a wide variety of support systems and activities that the Society provides - Chldren's Services, Adult Services, Family support, Social and Vocational advice and support, and Family Development services. The Society provides residential Care homes and Supported Living Homes, holiday clubs, outreach support and, as Sophie explained, essential Family support to parents/families particularly when Autism is first diagnosed.
In the NE the Society provides 23 care homes and, since 1994 a specialist educational institution, Thornbrook College for young people aged 16-25.
For those who would like to help/support the Society can be contacted at :
The NE Autism Society,
Unit15, Lumley Court,
Drum Industrial Estate,
Chester le Street
DH2 1AM