Lunch meeting at the Gonville Hotel
Tue 15th January 2019 at 13.00 -
Carrie Pemberton - 'What has human trafficking got to do with me?' Host - Edward Thackray; Cashier - Joshua Vanneck; Reception - Jean Millar; Equipment/projection - Robert Ransom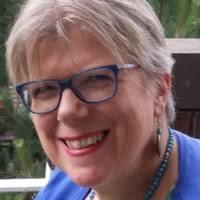 Revd Dr Carrie Pemberton Ford
Executive Director- Cambridge Centre for Applied Research in Human Trafficking (CCARHT)
Dr Pemberton Ford founded CCARHT in 2009. It is an internationally recognised research network which draws on academic colleagues from the University of Cambridge and associated Universities and Research Institutes in Europe, Africa and the US. The Centre has produced many high level commissioned reports on risks, capacities and gaps in State provision for organisations dealing with Human Trafficking and modern slavery abuses in Britain.
Carrie has worked in this field for over 15 years, both on the front line and with various organisations in the UK, other parts of Europe and in Africa. As a Research Associate with the Institute of Criminology at the University of Cambridge, she is currently working on developing strategies to address the ongoing insertion of Nigerian women and minors into the European 'sex industry', the challenge of scores of thousands of unaccompanied children across Europe caught in the Asylum system, and how recent UN initiatives privileging a 'Child Best Interests' approach might be deployed sustainably across Europe, particularly for migrants in the South & East Mediterranean.
Last year Carrie completed a year-long Fellowship with the United Nations Institute for Training and Research based in Geneva, to develop funding for projects addressing Gender Based Violence, Conflict Resolution and Peace Building capacities for vulnerable States, and Human Trafficking mitigation.
Carrie was ordained into the Anglican Church at Ely Cathedral in 1994. She was the founding Minister of the Ecumenical Pioneer Church project in Cambourne, 'Churches Together in Cambourne', and currently serves as a Self-Supporting Minister connected to the new Granta Vale set of parishes, south of Cambridge.