Feb 2019 The Annual Rotary 4 Clubs Dinner @ Queens College
Thu 28th February 2019 at 19.15 - 22.00
Annual formal dinner - 7.15 for 7.45pm. £32 The Old Hall, Queens College.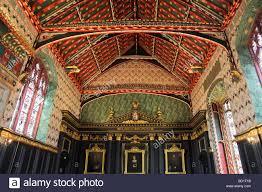 BOOK ASAP with Amber
Tonight is an opportunity to celebrate Rotary in the Cambridge City Area - in a lovely venue.
The four Clubs in and around the city get together and share a lovely meal and an excellent speaker and network together.
Speaker - Dr Pippa Rogerson, Master of Gonville & Caius College - 'The View from the Masters Lodge.'
We take turns to organise the event - this year Cambridge Rutherford have the fun of it.
MENU choices -
Starter - Chicken Liver Parfait OR Candied Beetroot (v)
Mains - Roast Fillet of Beef OR Wild Mushroom Risotto (v) - with veg & potatoes
Dessert - Lemon Tart
FUTURE ORGANISERS :
2020 - Cambridge South
2021 - Cambridge
2022 - Cambridge Sawston
2023 - Cambridge Rutherford