Charlotte Stephenson, Norman Richardson Award recipient
Thu 20th June 2019 at 12.30 - 14.00
Charlotte survives a trip to Honduras (and lunch with Durham Rotary)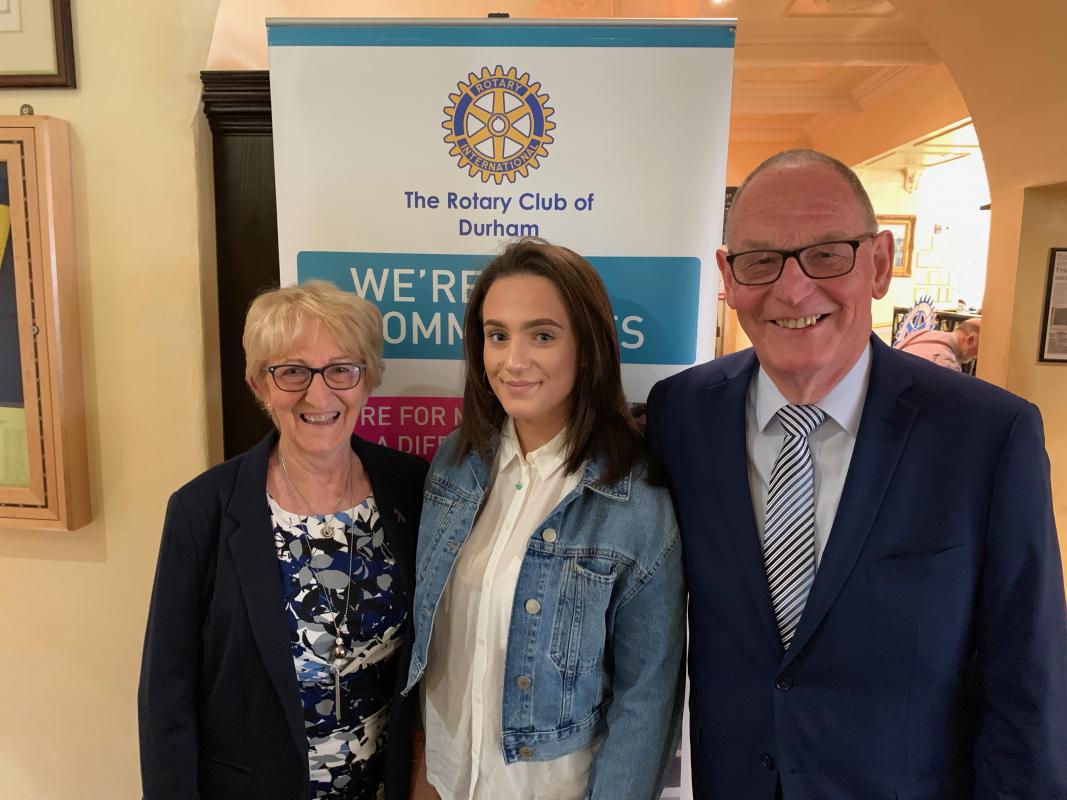 Charlotte Stephenson received a Norman Richardson award two years ago and this enabled her go on a two week adventure to Honduras. She attended our meeting accompanied by her grandparents and gave us an interesting presentation.
Charlotte told us how she gathered data regarding forest ecology in the Cusco National Park while living in very basic accomodation in the forest. More data gathering in coral reefs in the Caribbean followed.
Altogether, the experience took her out of her comfort zone and helped her gain confidence which she will carry forward into the next phase of her life at university.