Future district events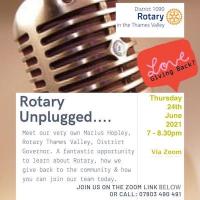 Thu, Jun 24th 2021 at 7:00 pm - 8:30 pm Rotary Unplugged
Meet our very own Marius Hopley, the District Governor of Rotary District 1090 in the Thames Valley.
This is a fantastic opportunity to learn about Rotary, how we give back to the community and how you can join our team today.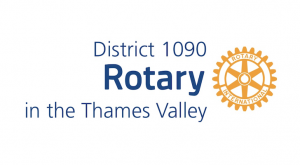 Fri, Jul 2nd 2021 at 7:00 pm - 8:00 pm District Handover
Handover provides DG Marius with the opportunity to review his year, thank his team and handover a thriving District 1090 to DGE Karen who will outline her plans for the coming Rotary year.

Wed, Aug 4th 2021 at 7:00 pm - 8:00 pm ADGs' meeting
A short meeting of the ADGs with DG Karen

Thu, Aug 5th 2021 at 7:00 am - 9:30 am First District Executive meeting - DEM1
The first meeting of the District Executive for the new Rotary Year 2021/22 is being held, in person, at the Badgemore Park Golf Club, Henley-on-Thames.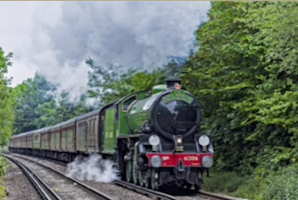 Tue, Aug 24th 2021 at 1:00 pm - 4:00 pm The Royal Windsor Steam Express
The Rotary Club of Windsor St. George invite you to enjoy a 3-course Pullman style Dining Experience