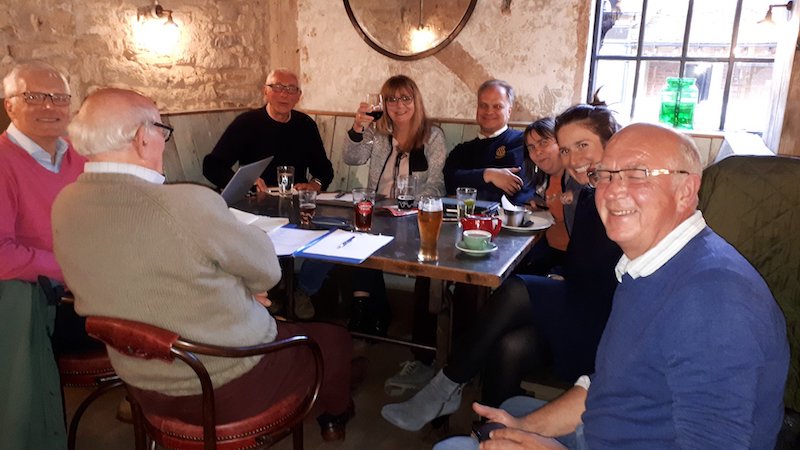 Like many Rotary Clubs, we are now meeting online while the option of face-to-face is denied. We meet via Zoom on Wednesday evenings every week, and we hope soon to resume face-to-face meetings on the last Friday of each month in our usual meeting venue: The King's Head and Bell pub in central Abingdon. Watch this space!
Contact secretary@abingdonrotary.org.uk if you would like to join us.
Contact us here for an invitation to a Zoom online meeting
To illustrate our recent involvement in the community during the COVID crisis, please see what we have been up to on our Happening Soon pages and our latest news below:
The Rotary Club of Abingdon has been a supporter of the Abingdon Bridge (TAB) for a number of years. TAB is a wellbeing charity that supports young people aged 13-25 in Abingdon and surrounding areas.
The Rotary Club of Abingdon has recently awarded a grant to (TAB) to fund one of their key wellbeing workers and some local young people to design and develop interactive, educational workshops in the community and nearby schools.

These workshops focus on training people in drugs and alcohol awareness, and educating us all to become more digitally resilient: better understanding the impact long-term use of social media can have on emotional health. A number of successful workshops have by now been run with local schools.

The Rotary Club of Abingdon is seeking further partnership arrangements with other clubs in the district to make the workshops more widely available.