Completed meetings and events 2016-2017
Fri 30th June 2017 A walk around Abingdon led by Michael MATTHEWS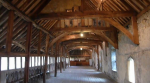 Meet at Almshouses, opposite west door of St Helen's Church. Michael will take us to several locations of interest around Abingdon, ending up at the Long Gallery for refreshments.
Fri 30th June 2017 5th Friday: No lunchtime meeting
Sun 25th June 2017 VPs at home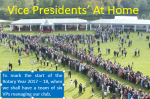 VPs invite the club to mark the start of their year
Mon 19th June 2017 Challenor Golf Cup Day

The annual competition
Fri 16th June 2017 Aspirations of Friends of Abingdon Civic Society: Peter CLARKE

Sat 3rd June 2017 Fun in the Park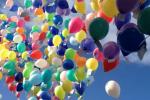 Promote Rotary
Fri 2nd June 2017 Henning BJERGLUND
Fri 19th May 2017 No lunch time meeting. President's Night
Fri 12th May 2017 Rotary Foundation

An update of Rotary Foundation: what it is, where it fits into the Rotary Organisation, how we benefit in the Thames valley.
Fri 5th May 2017 Ian CLOUGH
Fri 28th April 2017 Richard CHARLES
Fri 21st April 2017 Jes CHRISTIANSEN
Fri 14th April 2017 Good Friday: No lunchtime meeting
Fri 7th April 2017 Tom ALDEN - guest of Robert FARRANT

read more...
Fri 31st March 2017 5th Friday: No lunchtime meeting
Fri 24th March 2017 - Sun 26th March 2017 District 1090 Conference, Bournemouth

Annual Conference
Fri 24th March 2017 Getting to know your Rotary - John STONE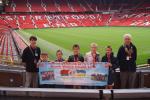 Fri 17th March 2017 Geoffrey MORRIS
Fri 10th March 2017 Andrew DOUGLAS
Fri 3rd March 2017 Alan LEWIS
Fri 24th February 2017 David RYCROFT
Fri 17th February 2017 Harry BENFORD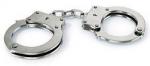 Back by popular demand: The day I was arrested for murder
Fri 10th February 2017 Gerry BOWEN-THOMAS
Thu 9th February 2017 Youthspeaks - Zone Round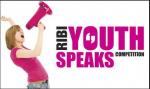 The winners of our Club Round, progress to the next stage.
Witney Congregational Church, 4 Welch Way, Witney, OX28 6JF
Fri 3rd February 2017 John GOSS
Fri 27th January 2017 Rod HUNT - Moonraker

Fri 20th January 2017 Philip WADDY
Fri 13th January 2017 Youthspeaks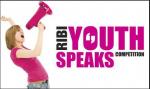 The first round of the Rotary International British Isles, National Competition. Held in Steventon Village Hall OX13 6RR
read more...
Fri 13th January 2017 John THOMPSON - Trees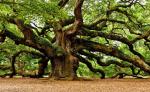 All you need to know about trees.
read more...
Fri 6th January 2017 State of the Nation Presentation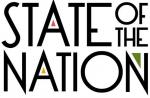 Update on the club.
read more...
Fri 30th December 2016 No Lunch meeting
Fri 23rd December 2016 Speaker: Felicity GUNN - guest of Michael BELL

Ancestry.
read more...
Fri 16th December 2016 Christmas talk, Rev Mary WILLIAMSON. Assoc priest St Helens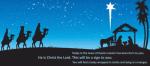 Rev Williamson is an associate priest at St Helen's. She joined the South Abingdon Parish team in October, having been transferred from Launston in Cornwall. She originally worked in the Inland Revenue, before teaching and becoming a head teacher.
Fri 9th December 2016 Speaker: Alex TITCOMBE
My Job
Fri 2nd December 2016 Christmas Dinner, Coseners House

A festive lunch with friends and partners at the Coseners House
read more...
Sat 26th November 2016 Extravaganza

Mince pies and mulled wine in the market place
Fri 25th November 2016 Speaker: Christine DOUGLAS, guest of Michael Matthews

An update on Exit 7
Fri 18th November 2016 Speaker: Phil Waddy
Fri 11th November 2016 Speaker: Colin Woodward
Fri 4th November 2016 Speaker: Joy ARNOTT, District 1090 Governor
Fri 28th October 2016 Speaker: Christine DOUGLAS, guest of Michael Matthews

An update on Exit Seven
Fri 21st October 2016 Speaker: Brian IRVINE, guest of David Pope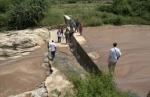 Brian is the Rotarian in our District who has been co-coordinating the Sand Dam project. He will explain the technology involved in sand dams and how District 1090 has delivered.
Fri 14th October 2016 Speaker: Roger Fell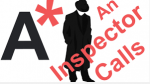 An Inspector Calls
Fri 7th October 2016 Speaker: Chris RONALDSON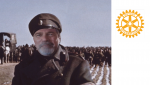 There's a rumour it will be "My time as Dr Zhivago"; but you must wait and see!
Fri 30th September 2016 No Lunch meeting. 5th Friday.
Fri 23rd September 2016 Speaker: Trevor PEGRAM
Fri 16th September 2016 Speaker: Sandy LOVATT
Wed 14th September 2016 Theatre Trip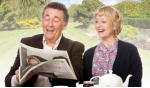 Cote Brasserie + Playhouse: Relatively Speaking
read more...
Sat 10th September 2016 The Malcolm Boddington Memorial Peace Conference
Rotary Foundation's work for World Peace and Conflict Prevention & Resolution through it"™s Peace Fellowships and the partnerships with others involved in the peaceful settlement of conflict.
read more...
Fri 9th September 2016 Speaker: Jes CHRISTIANSEN

The evolution of the bicycle
Tue 6th September 2016 Interact Day at Bourne End

A fun-filled and action packed day for the Interactors
read more...
Fri 2nd September 2016 Speaker: John Prout
Fri 26th August 2016 Speaker: Vernon Butt
Fri 19th August 2016 Speaker: Monica LOVATT, as a guest of Peter FULK
A talk close to the heart of all Rotarians "Polio "" a survivor"
Fri 12th August 2016 Speaker: Peter CLARKE
Fri 5th August 2016 Speaker: John Stone
Fri 29th July 2016 5th Friday. No lunch meeting
Fri 22nd July 2016 Speaker: Michael Jenkins
Fri 15th July 2016 Speaker: David FARRANT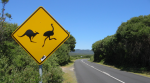 Fri 8th July 2016 Speaker: Brian HOOTON
The story of bitcoins
Fri 1st July 2016 Handover & Youthspeaks team

read more...
future
calendar
district events
local events