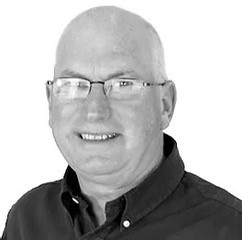 "Help make a difference!"
The Rotary Club of Witney has been a part of the local community in West Oxfordshire since 1955.
It is a tremendous honour to be asked to be President of the Club for the Rotary year 2022/2023, this is my second term as President.
Over the years, the Club has raised funds for a large number of local causes and projects managed by the International Rotary family.
My intention is to maintain the high level of community involvement and fund raising which makes the Club a key voluntary organisation in the area.
The Club will be focussing on Youth, the Elderly, International fundraising activities and Foundation (Rotary's own Charity) also a new area of involvement, Environment and Community which will focus on supporting families and working with local government to improve where we live.
There are two large public events we deliver each year. The Christmas Lights Switch on Event with Witney Town Council and the Witney Carnival working with the Lions, Round Table and the Air Cadets.
Our members work closely with Schools, Charities and specialist support organisations nationally and locally; for example, Kids Out which provides support for young people and supporting refugees arriving in the area from war torn countries.
The President's Charity this year is the Mulberry Bush School based in Standlake. It is one of the few establishments in the country providing residential, therapeutic care and education for severely emotionally troubled and traumatised children aged from five to twelve years of age.
The Rotary Club of Witney has over 40 members from all backgrounds who are united in the objective of supporting the residents of Witney and the surrounding areas and helping to make West Oxfordshire a great place to live and work. It's not all hard work! We have a number of social events each year varying from members participating in sports, organising trips and of course our regular get togethers.
If you would like to help us to support the local community please contact me via the Rotary website.
To learn more click on the "Interested in joining Rotary" link on this
page.
Follow us on FaceBook at Rotary Club of Witney