Charity Swimathon & Draw
Sun 14th April 2019 at 10.00 - 15.00
The Link Centre, West Swindon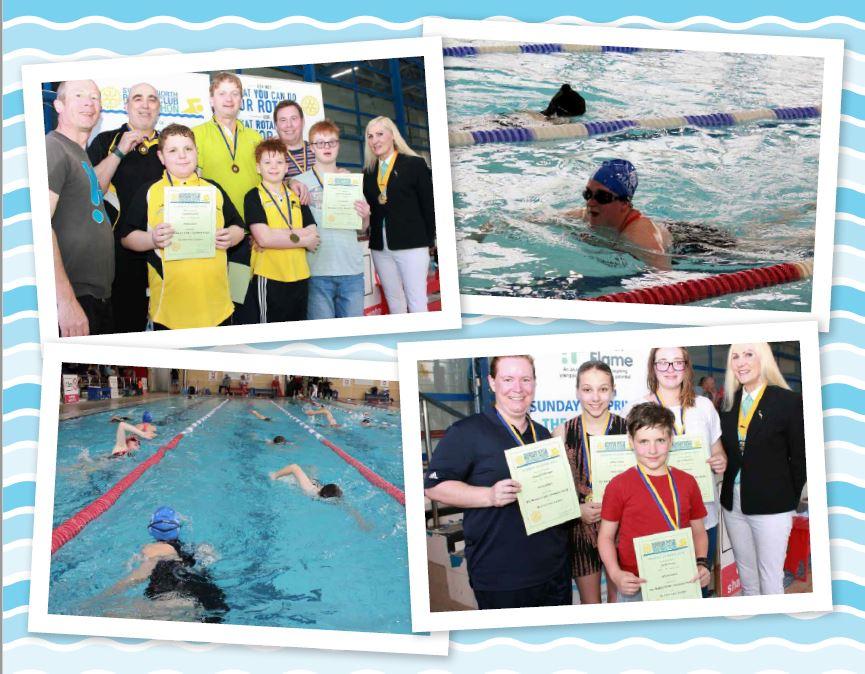 Swindon North Rotary Club can help you raise funds for your favourite charity.
Our Charity SWIMATHON is a fun event organised to help local organisations raise the cash they need. Held on one day it gives a team of swimmers the opportunity to gather sponsorship for an organisation, cause or charity they select. Team members can be friends, school or work colleagues, family members, in fact any group with a shared aim. Swindon North Rotary Club organises and runs the event for you and there's absolutely no charge to enter it.
As well as raising money for the charity of your choice our Charity SWIMATHON will also raise funds for the Youth Adventure Trust. Through a programme of outdoor activities and challenging experiences the Swindon-based Youth Adventure Trust inspires vulnerable young people to reach their full potential, learn valuable life skills and build their confidence and self esteem. In 25 years it has made a measurable difference to the lives of more than 3,800 youngsters.
Click here to go to our main Swimathon page for FULL DETAILS, ENTRY FORMS, SPONSORSHIP FORMS, etc