ShelterBox
ShelterBox - A Rotary Project Partner

Our Club is a strong supporter of this great charity. Each year we try to fund at least 2 boxes.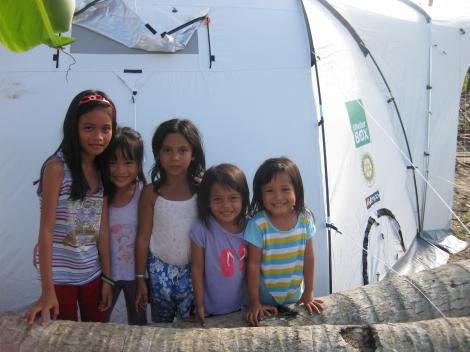 After the storm. Children of Bantayan happy that ShelterBox made it to their island.
In addition we have members who both work and volunteer for ShelterBox including trained ShelterBox Reponse Team (SRT) Members .
Following on from their outstanding work supporting people in the Philippines affected by Typoon Haiyan they are now concentrating on their ongoing response to the need in and around Syria. To see what ShelterBox is currently doing please click on the logo below