How Does Soiree Raise Money?
Recent Fundraising Events & Activities -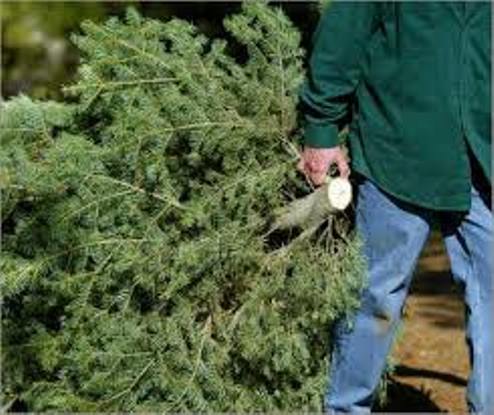 Annual Christmas Tree Collection - centred in West Hove, a house-to-house collection of trees that are collected for a small donation and taken for recycling, lovely
video on YouTube
from the most recent collection on 6th January 2019 from one of our volunteers, famous blogger Niomi Smart, and lots of pictures on our
Facebook page
.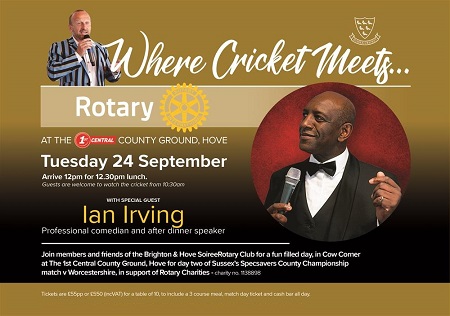 Annual Charity Cricket Day - held in September each year at the County Cricket Ground, Hove, featuring a special guest MC and charity auction. Find details of this years event
here
.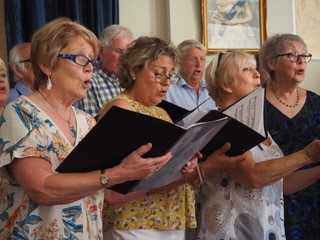 The Loose Cannons - a choir with Club and other Rotarian members and non-members that perform in a variety of different locations throughout the year.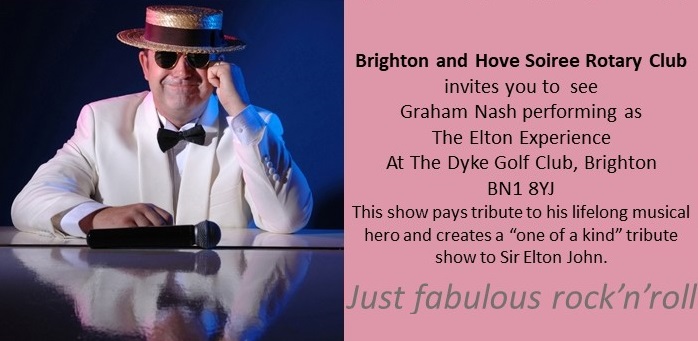 Musical Tribute Nights - We regularly arrange social events that are a great way to raise funds to benefit our current projects. Our Elton John tribute night was a fantastic success, raising funds for Breast Cancer Now, Zanzibar Schools Project and other Rotary Charities.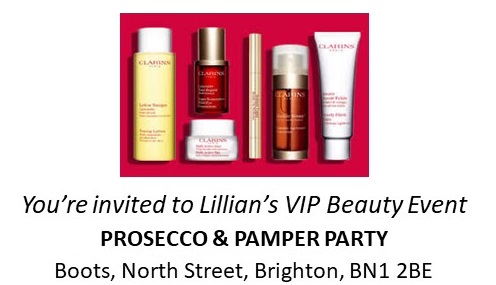 Clarins Night - an exclusive pre-Christmas shopping night with some great offers from Clarins, based in Boots in North Street, Brighton.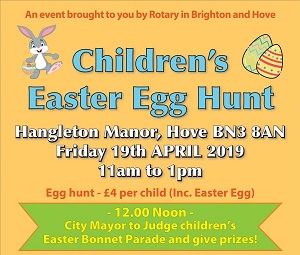 Easter Egg Hunt - an annual community and fundraising event held on Good Friday every year at
Hangleton Manor
, Hove, BN3 8AN. This year that is Friday the 10th April, 2020, between 11am and 1pm. Our city mayor will be judging the children Easter Bonnet competition and giving out prizes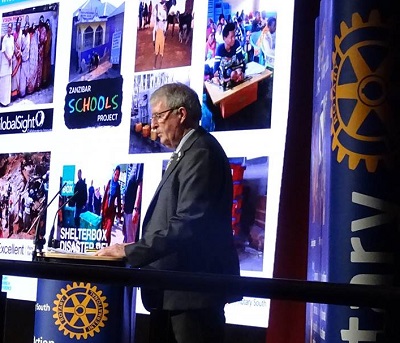 Fashion Sales - superb new fashions sold at very special prices.
Halloween Night - our ever popular community and fundraising event held on October 31st every year at at
Hangleton Manor
, Hove, BN3 8AN.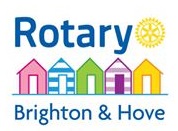 Collections - occasional charity collections at local supermarkets, music performances and sporting events.
Business Sponsorship - the Club is grateful to a
number of businesses
that support our events through financial donations, gifts of auction and raffle prizes and attendance at events. Brighton and Hove Soiree is also a member of the
Brighton Chamber of Commerce
.