Making a Difference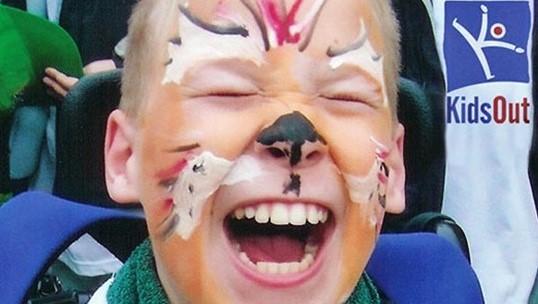 This is a list of some of the local Charities that Soiree Members have supported either financially or with voluntary support in recent years…
V = Volunteering. F = Financial Support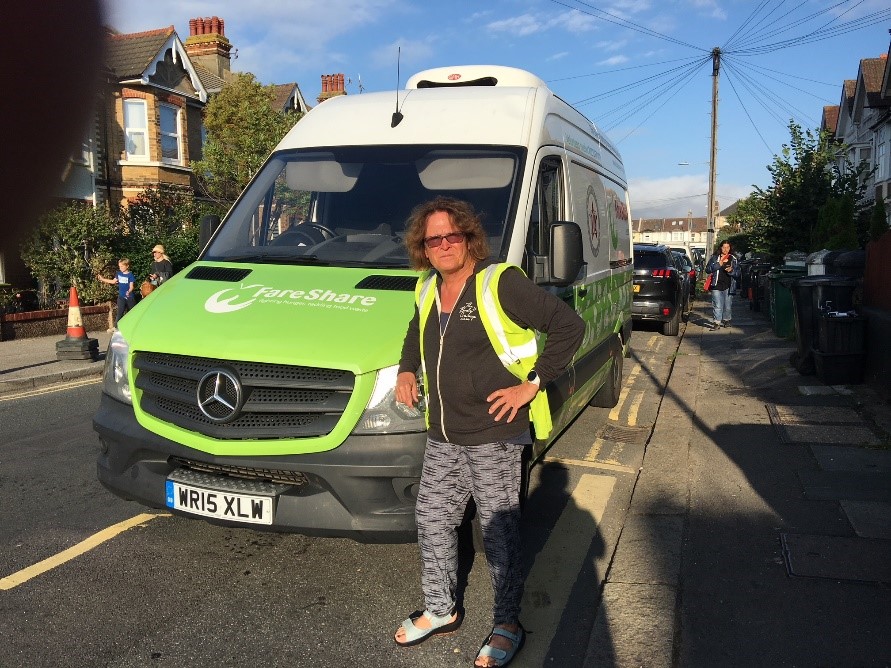 FareShare ... redistributes good-to-eat surplus food from manufacturers, suppliers and retailers to local charities and community projects, and our volunteers help by driving the vans and collecting the food. V, F

Fresh Start … a community project that reduces social isolation and creates an environment to encourage positive citizenship in the community. We have helped with cookery lessons.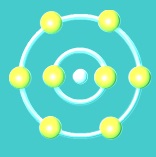 Sussex MS Centre Southwick (MS Society) ... The Centre offers a variety of individual treatments such as Hyperbaric Oxygen Therapy, Shiatsu, Massage, Acupuncture, Chiropody and Osteotherapy.The majority of volunteers and trustees are people living with or supporting someone with a long-term health conditions such as MS. F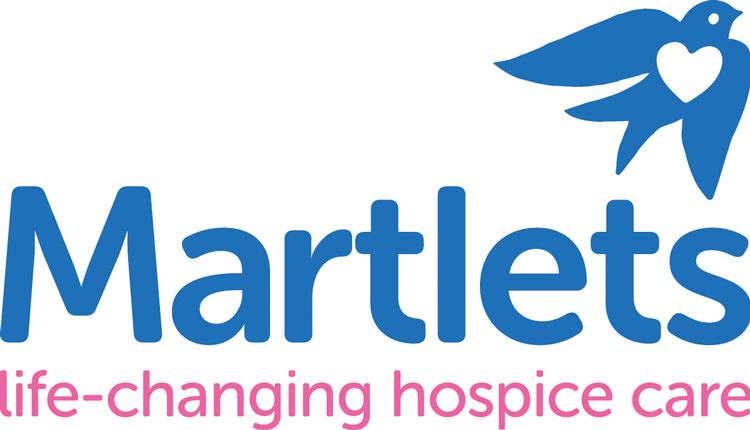 Martlets Hospice ... cares for local people living through a terminal illness and supports their families. V, F

Emmaus ... helps people to move on from homelessness, providing work and a home in a supportive, family environment. F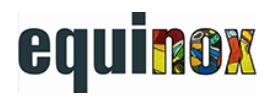 Equinox ... an outreach service that supports people with drug and alcohol problems with the aim of reducing street presence and sustaining tenancies while helping people work towards recovery. F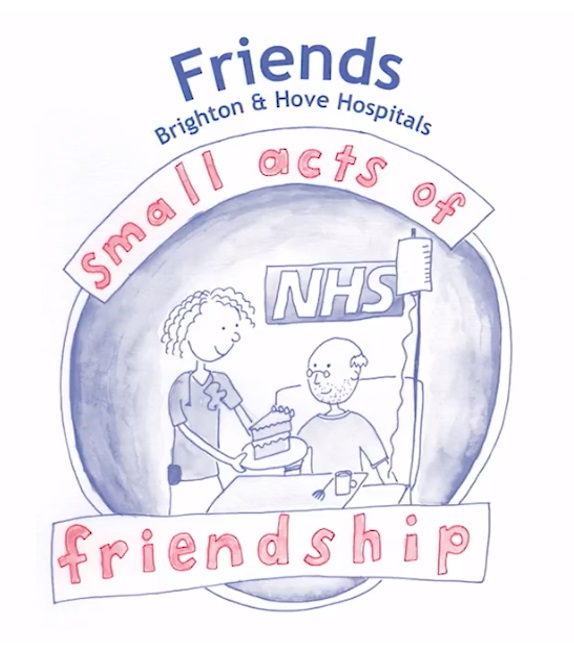 Friends of Brighton & Hove Hospitals Small Acts of Friendship ... a programme designed by the Elderly Care Team at the Royal Sussex County Hospital to help patients retain their dignity and well-being, so they have a better experience in hospital and find it easier to re-join the community when they leave. Some of our Rotarians are actively involved with the programme. V, F
Little Green Pig ... are a writing and mentoring charity building confidence, communication and literacy skills in areas of multiple deprivation. They believe in the right to write, and that this vital form of self-expression builds confidence, communication and literacy skills. V,F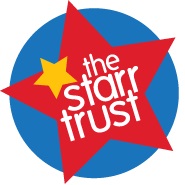 The Starr Trust ... supports young people aged 10 –18 to fulfil their potential through sports, arts and education, by giving a helping hand at a time when they really need it. The Trust provides small financial grants for training and development of skill, connections and mentoring. V, F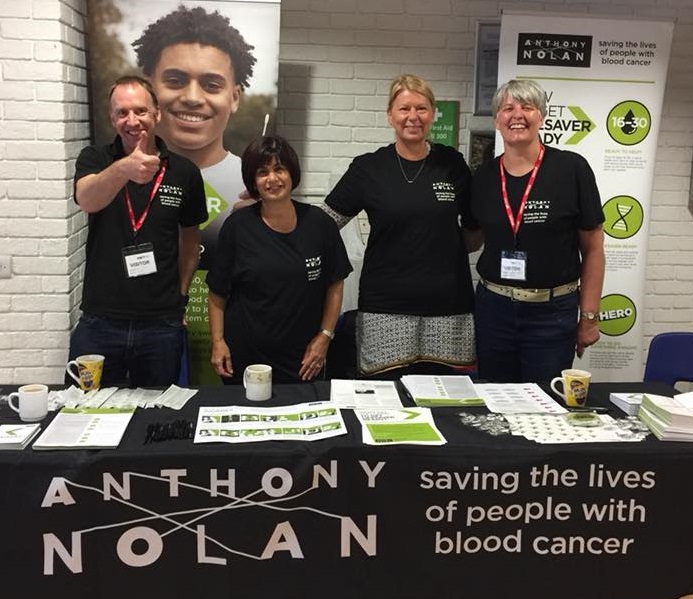 Anthony Nolan ... signs up young people to the Anthony Nolan stem cell register. Whenever a patient with blood cancer or a blood disorder needs a lifesaving stem cell transplant, they search the register, looking for someone who's a genetic match for that patient. V,F

KidsOut ... every June, Rotary KidsOut charity takes over 25,000 disadvantaged children on a fun day out. We join up with other Southern district Rotary Clubs, by taking approx.125 children and teenagers, with severe learning difficulties, autism or profound/multiple learning difficulties to Chessington World of Adventures. V, F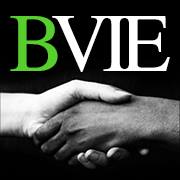 Brighton Voices in Exile ... is a charity working with those seeking asylum, refugees and vulnerable migrants who have no access to public funds in Sussex. The charity offers practical and legal support including specialist immigration casework for those who would otherwise be unable to access justice. V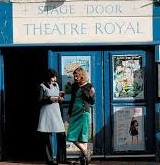 Theatre Royal Brighton Young Writers ... a exciting partnership project between New Writing South and Theatre Royal Brighton for young writers aged 16 - 25 who are passionate about writing and theatre. V, F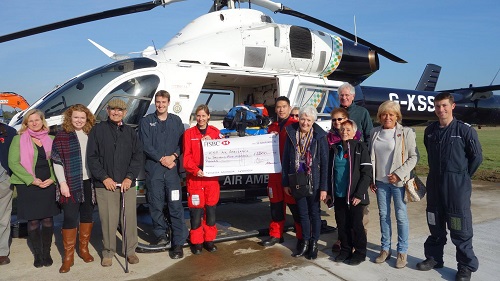 Kent, Sussex and Surrey Air Ambulance ... provides emergency medical services through the provision of a helicopter air ambulance covering Kent, Surrey and Sussex. F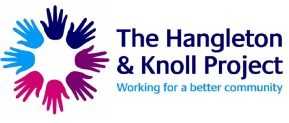 The Hangleton and Knoll Project... The HKP is a community development charity based in the Hangleton and Knoll ward of Brighton and Hove working for the community with the community and managed by the community. The project is a model of good practice for how a community is able to develop and manage it's own resources.
Internationally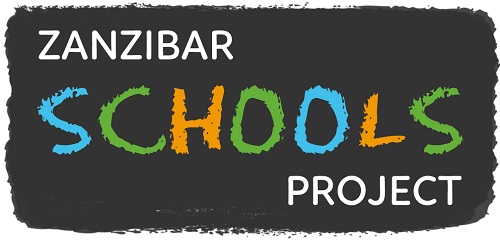 Zanzibar Schools Project and Zanzibar Learning 4 Life Foundation ... Hands on support, with members regularly visiting to teach English and maths in a rural village in Zanzibar, and we are now helping a local NGO to raise funds to build a school. V, F

Shelter Boxes ... Rotary International working in partnership with ShelterBox have provided emergency shelter and tools boxes helping families around the world, who have lost their homes due to natural disaster or conflict. F

End Polio Now ... Rotary International and the Bill Gates Foundation have been working together for the last decade to eliminate polio. Since Rotary started the fight against polio, the number of cases worldwide has been reduced by 99.9% and is NEARLY eradicated. F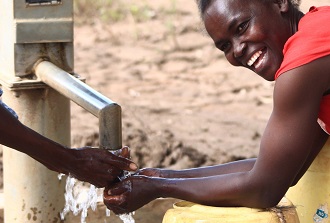 Sand Dams ... are a simple, low-cost and low-maintenance, replicable rainwater harvesting technology. They provide a clean, local water supply for domestic and farming use and are suited to semi-arid areas of the world. F