Thanks for Life
.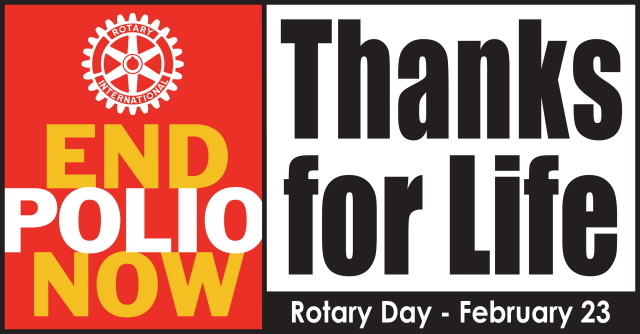 For the last 25 years, Rotary has been working hard to rid the world of polio a terrible disease that can kill or severely disable children.
Where there were 350,000 new cases of the disease every year, there were just over one thousand by the end of 2010. This last one percent must be wiped out to make sure no child falls prey to this paralysing and sometimes fatal illness. In 2013, just 3 countries remain endemic with the polio virus - Nigeria, Afghanistan & Pakistan.
In 2009 the Microsoft billionaire Bill Gates challenged Rotary to match fund by June 2012, the $200million that he has donated the organisation.
Why does Rotary need your help?
Each year Rotary members are involved in a series of End Polio Now events across England, Scotland, Wales and Ireland, taking place around Rotary Day - 23rd February - to raise funds for the initiative.
To coincide with the campaign, we planted purple crocus bulbs during October 2010 which will flower in each February . The humble little crocus symbolises a colourful splash of hope for a new beginning and renewed efforts