Cheque Presentation to Walk the Walk
Chertsey Rotary supports Walk the Walk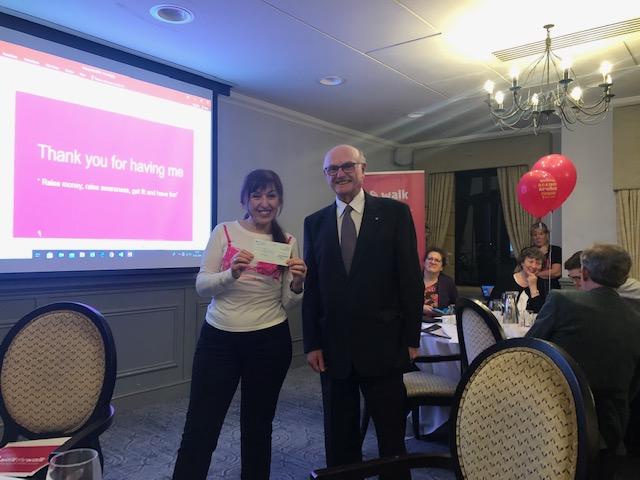 On March 10th Chertsey Rotarians and their Guests attended Foxhills Golf and Country Club to listen to a presentation by Nina Barough, CEO of Walk the Walk for Breast Cancer.
Nina outlined the history from small beginnings in 1996 when 13 women powerwalked the New York Marathon to raise the awareness of breast cancer.
In 1998 the London Moonwalk started and is now into its 23rd year. The Charity has raised so far £134 million.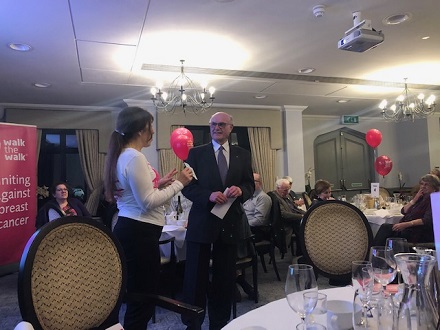 Ian Hunter, Club President in 2018 – 2019 , who had nominated Walk the Walk as his Charity for his year, presented Nina with a cheque from Chertsey Rotary for £2000